Church Links 
St. Luke's Church is in College Road. We visit as a whole school on formal occasions such as The Harvest Service, The Carol Service and the Y6 Leavers Service as well as informally by class throughout the year to learn about the church and Christianity. We are fortunate that members of the church work at the school on a voluntary basis, helping the children in class and even turning their hand to gardening! St John's children often attend the various activities held at the church hall during the holidays.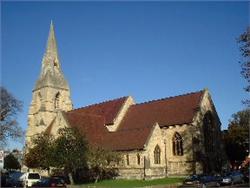 http://www.stlukes-church.org.uk/
Highbury
We have strong links with Highbury Congregational Church and are particularly grateful to Highbury's minister, Richard Cleaves who has been a familiar face at the school for a number of years. He conducts our school worship on a regular basis and invites the children to many holiday club activities held at Highbury throughout the year. Our Key Stage 1 children are very fortunate to be able to perform their Christmas production in the wonderful surroundings of Highbury Congregational Church.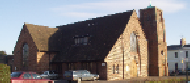 St Luke's Church and Highbury Congregational Church invite you to
TRANSFORMERS CLUB
On TUESDAYS
In term time from 5.45-7.00pm
At Highbury Church
For children in years 3-6
Entry 50p Tuck Shop (max spend 30p)
Optional hot meal on arrival £1.00
Make friends, play games and sports,
crafts, bible stories, chat and prayer
in church to end the evening
Contact Carolyn : children@highburychurch.co.uk