Clubs and Sport
We encourage our children to adopt a healthy lifestyle and staff members volunteer to run clubs on a termly basis. This half-term, we will be running football, judo, tennis and netball clubs.
Please click on the link if you'd like to read about our sporting year 2017/18 in the Saint John's Sports Gazette.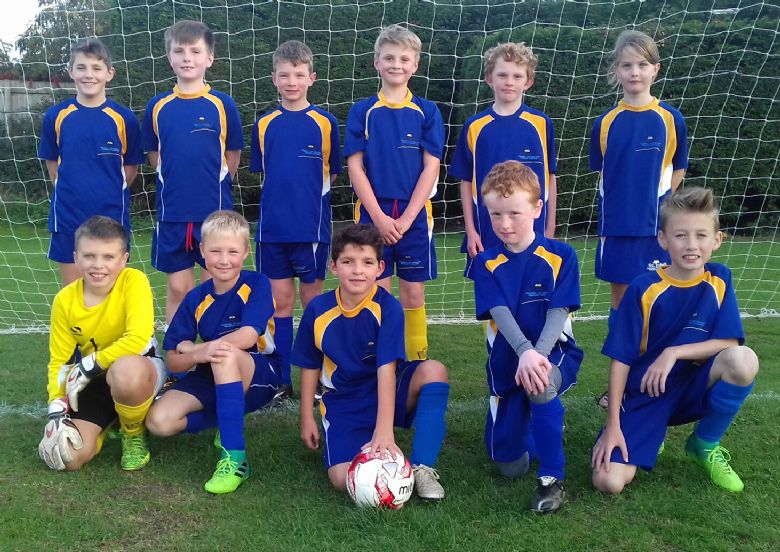 Please click on the link above for football match reports.
Girls' football
Our girls' football team have been in tournament action and performed beyond all expectations. In the first game a superb hat-trick from Grace ensured a 3-0 win against hosts Rowanfield. The girls then defeated Berkhampstead 2-1 to win the group, which meant a trip to Prestbury for the finals. There, we were very unlucky to lose 2-1 to Bishop's Cleeve and drew 2-2 in an exciting game with Shurdington. We had never reached the finals before - very well done to all the players!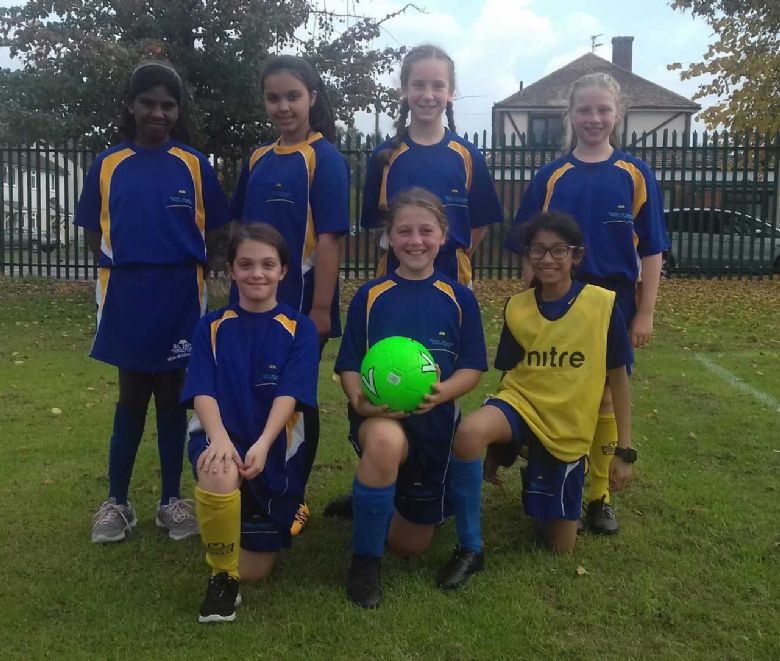 Sainsbury's School Games Day 19th June 2018
Thank you very much to all the parents and governors who helped this year. As always, we are indebted to the PTFA for providing refreshments & gazebos, and to Cheltenham College for allowing us to use their facilities. The atmosphere was brilliant with delightful weather and a huge turnout of supporters. The children really threw themselves into the event and were a credit to the school and their parents. Jenner claimed the Trophy this year with an impressive 78 points, although this wasn't decided until the last race! Holding our Sports Day at Cheltenham College enabled us to use the distance track for our Year 5 and 6 distance races! Congratulations to Laura, who won the Year 6 girls' long distance race in 1 minute 19 seconds, and to Kornel, who claimed gold in the boys' race in 1 minute 7 seconds.
RACE FOR LIFE
A new event for this year was our Saint John's 'Race for Life', which we held to raise money for Cancer Research. Every child in the school challenged themselves to complete as many laps of the distance track as they could in 5 minutes. Thank you to everyone who donated to this great cause; we managed to raise a fantastic £555 from this event!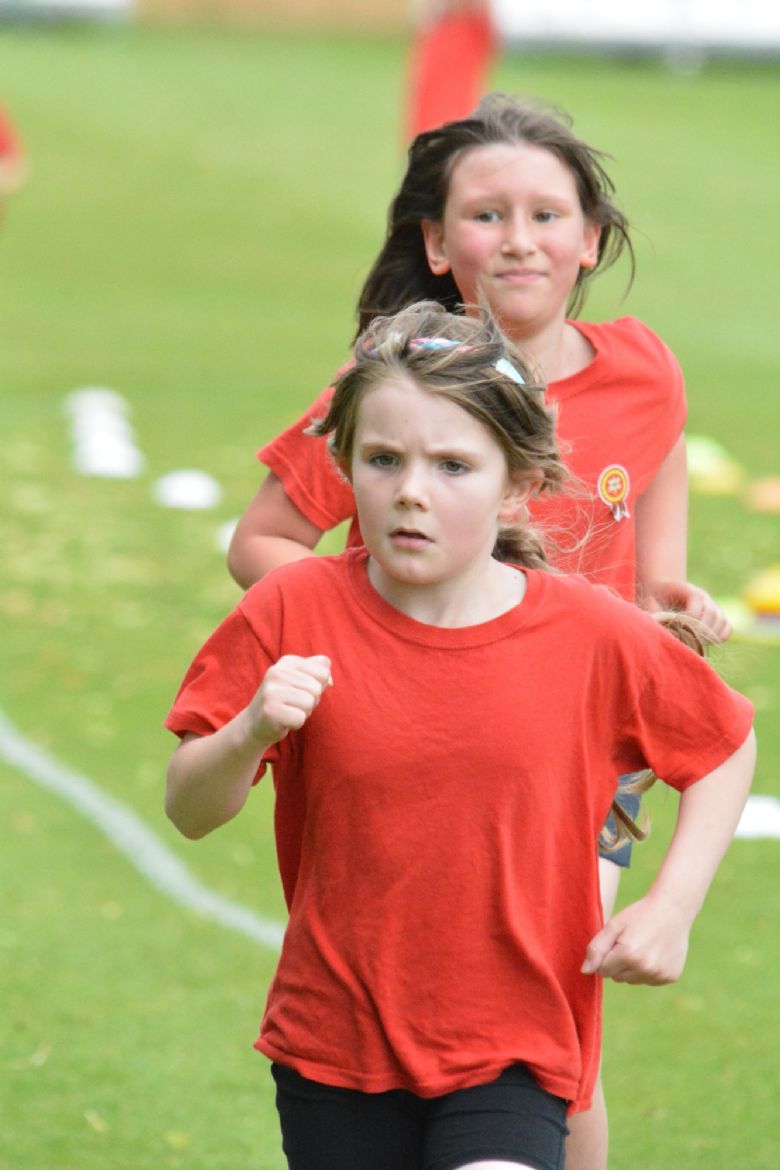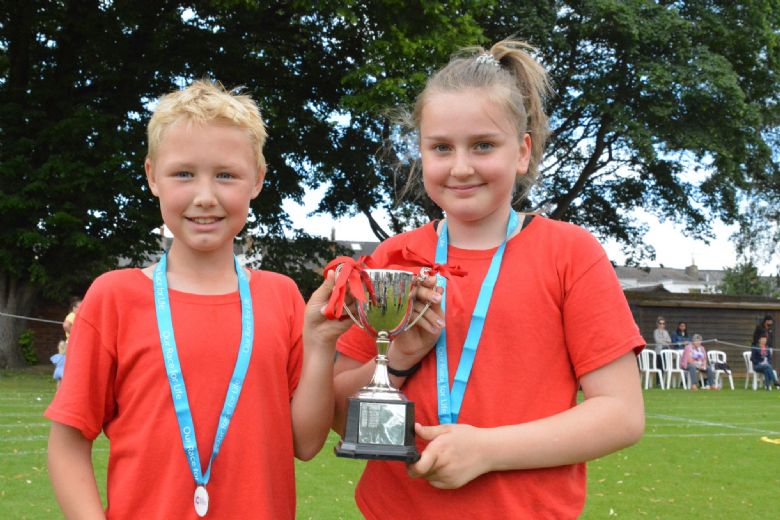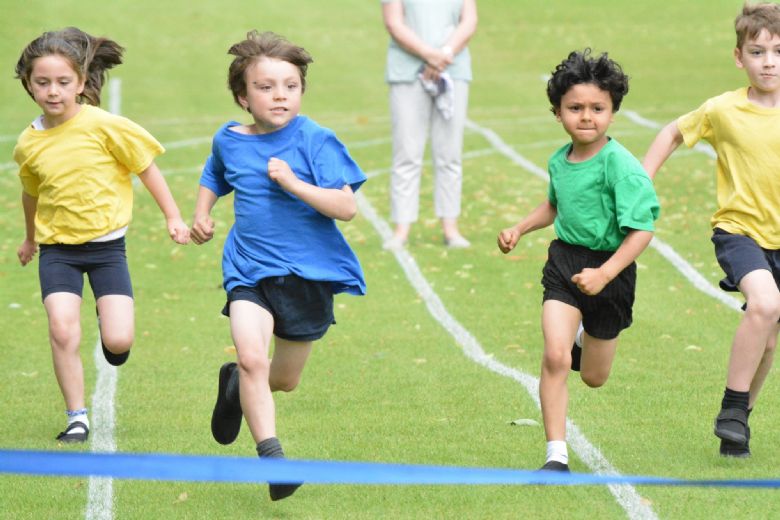 Panathlon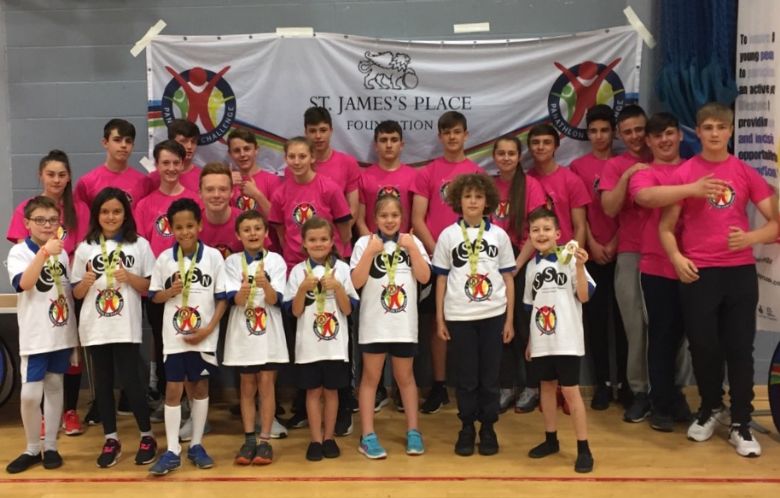 Congratulations to our Panathlon team, who won team gold medals at a competition held at All Saints' - the children have qualified for the County finals to be held at Hartpury College in June. Primary Panathlon sports include parachute popcorn, polybat, precision bean bag, new age kurling, boccia blast, flight path, Messi football skills and table cricket.
The St John's Netball Team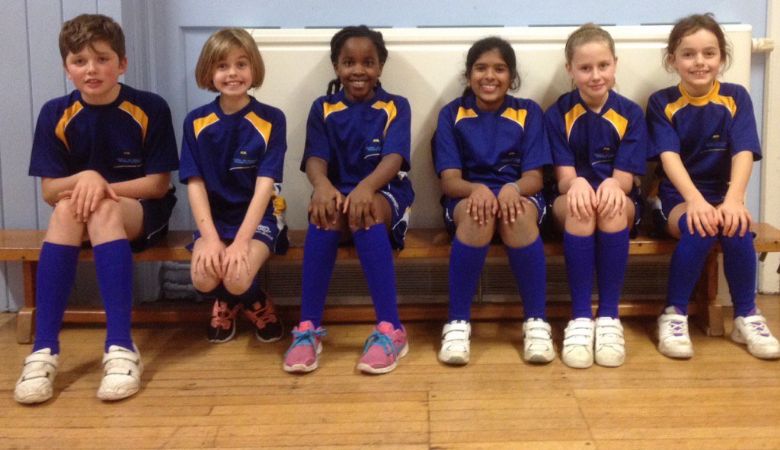 Holy Trinity 7 St John's 6
The school netball team enjoyed a thrilling game against our neighbours, Holy Trinity. Trailing 6-1, the team (inspired by our netball captains: Rosa, Seren and Zia) almost pulled off an amazing comeback, fighting back to lose by only a single goal. After very even first two quarters, Trinity stormed into the lead during the third, only for St John's to respond in kind in the fourth - congratulations to both teams for a super game.
St Gregory's 1 St John's 6
St John's netball team pulled off a stunning victory against St Gregory's, winning 6-1 on a bitterly cold winter's night. The team fell behind in the very first minute but Seren equalised and the teams remained deadlocked after two quarters. The momentum swung St John's way in the third quarter when Seren scored three times and the goal machine added two more in the final quarter to complete a stunning double hat-trick. Lois, Ardra and Lucille competed well throughout the game and Charles was tenacious in defence, but Rosa's outstanding passing and movement earned her a well-deserved share (with Seren) of the Player of The Match award.
The St John's Athletics Team
The St John's Athletics Team joined eight other schools in an organised competition at All Saint's Academy on 30th January as part of the Sportshall Primary Programme. The Sportshall Primary Programme provides an exciting and highly popular introduction to athletics competition. Providing competition for smaller / rural schools allows far more children to access the Sportshall Pathway and develop vital skills.
The St John's Team competed in a variety of indoor events including relays, jumping and throwing disciplines. The highlight of the afternoon was the girls winning the 4 x 1 relay.