French 

At Saint John's we believe that learning a foreign language increases global understanding and gives the learner the ability to step inside the mind and context of another culture.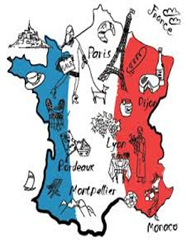 French is taught in KS2 from Y3 to Y6. The emphasis is on having fun and initially the focus is on speaking and listening, role-play, songs, videos and games. The teaching provides an appropriate balance of spoken and written language and lays the foundations for further foreign language teaching at key stage 3.
We have a termly award that is presented to the child that is considered to have made most progress in French over recent months.
Many congratulations to Thomas (Y5) who won the Term 4 French award.
Grand travail, Thomas!