Our Latest Photos and Videos
Welcome to our school. Saint John's CE Primary - where we all flourish!
Below is a video with a few tasters of what we do here. We hope you enjoy it!
9.06.23
Congratulations to our winners and welcome back to everyone for term 6. Today is also a non-school uniform day for Blue House as they won the Term 5 house point cup - well done!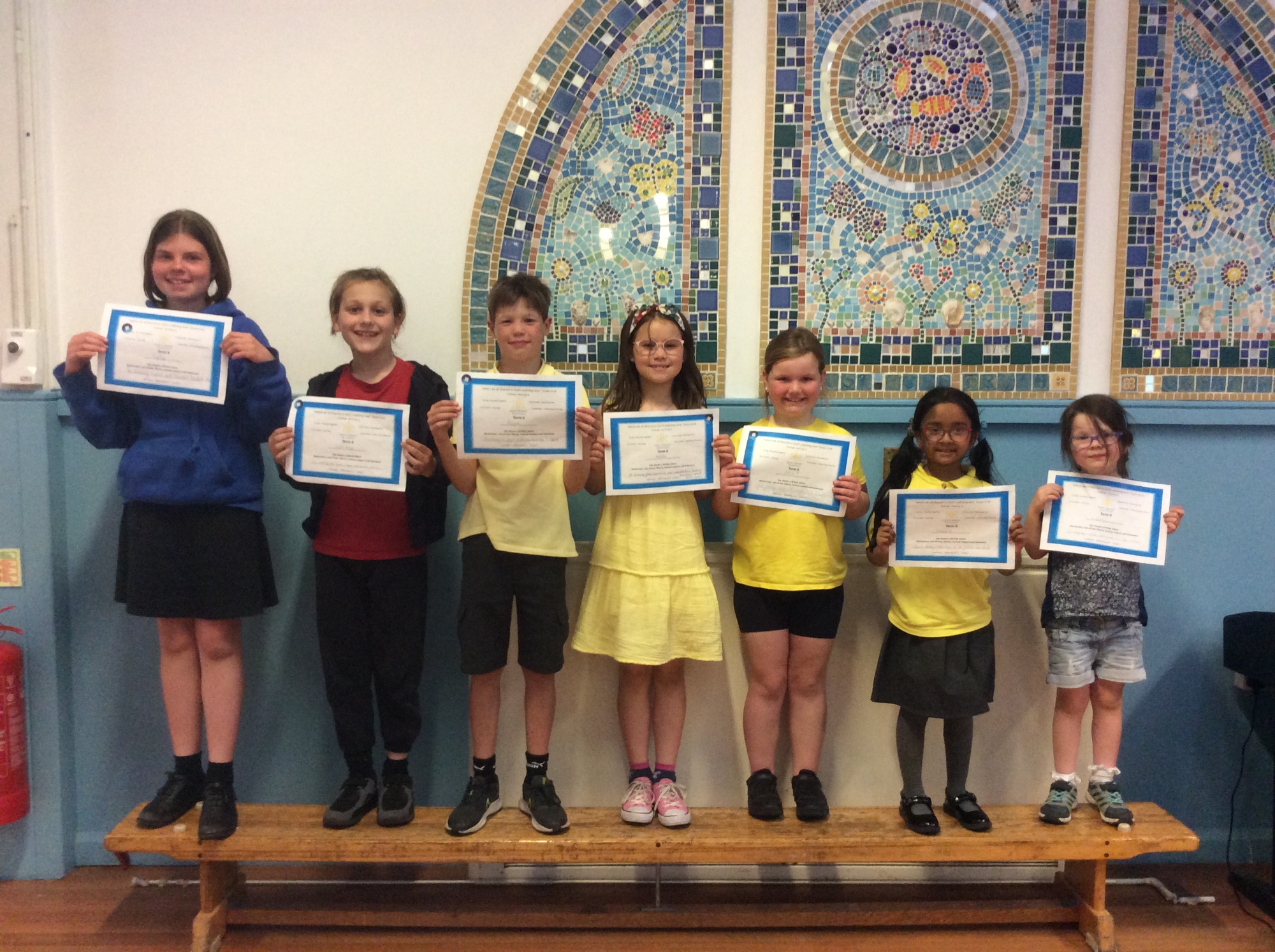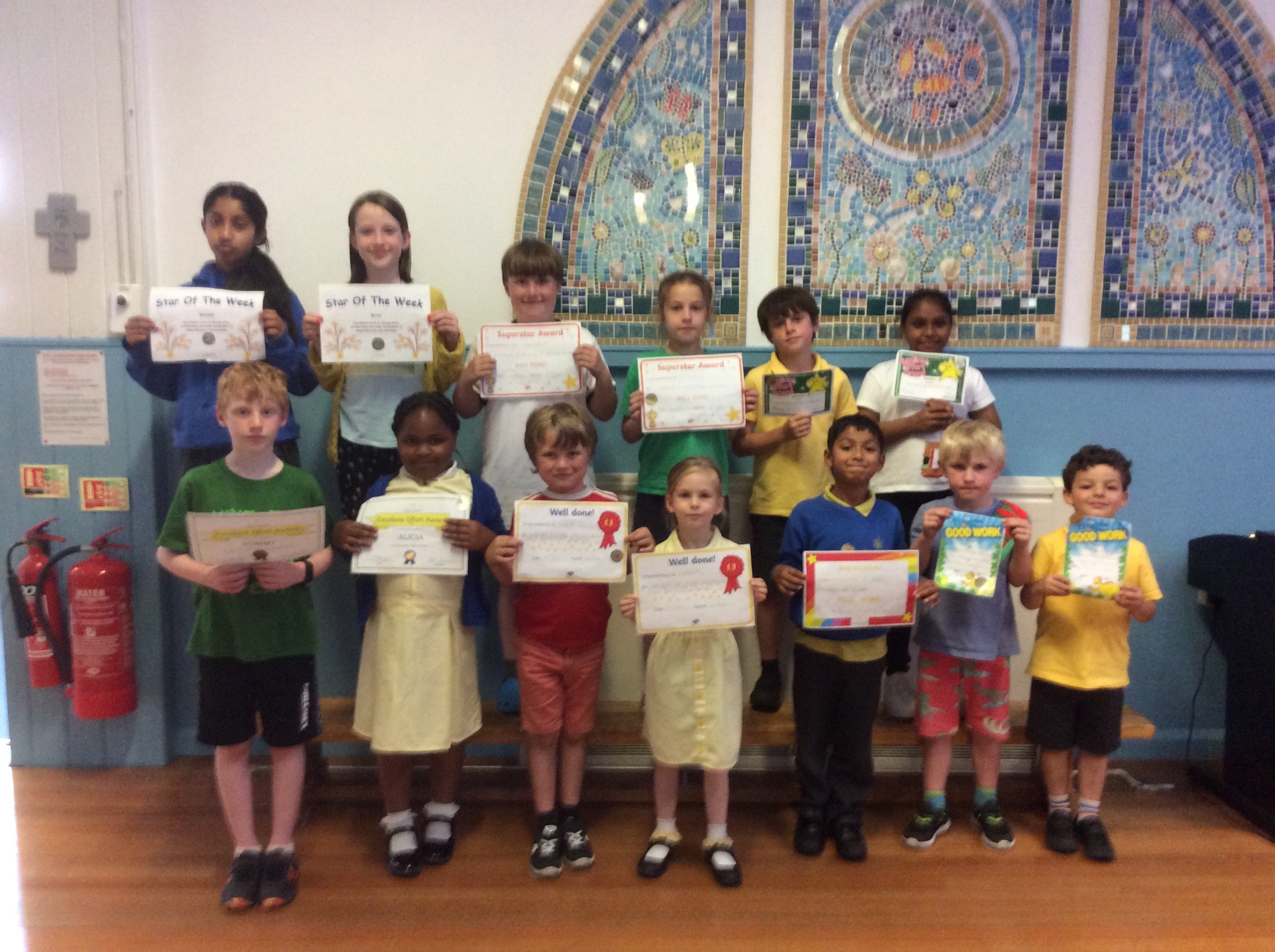 26.5.23
Lots of winners today - good work, good effort and living our term's value: Justice by being "just and fair".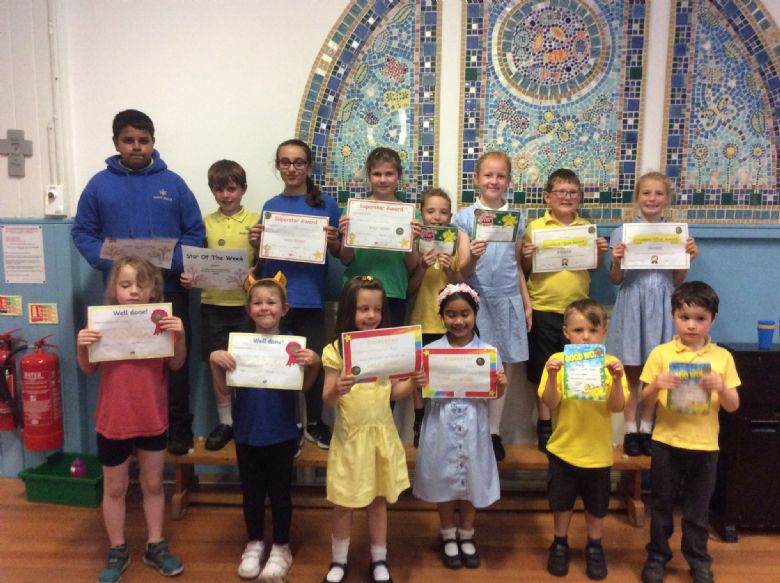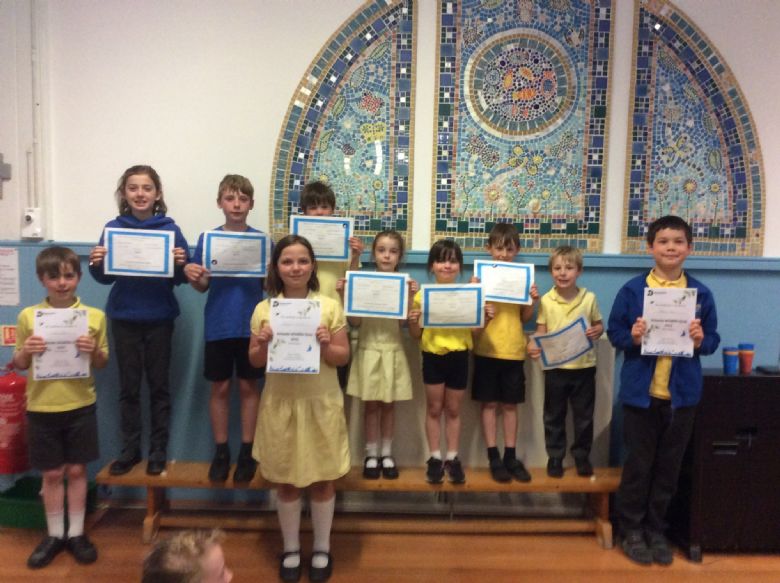 In addition, one of our pupils took part in a competition today, representing Saint John's against schools from all over Gloucestershire. It was a very impressive presentation - well done!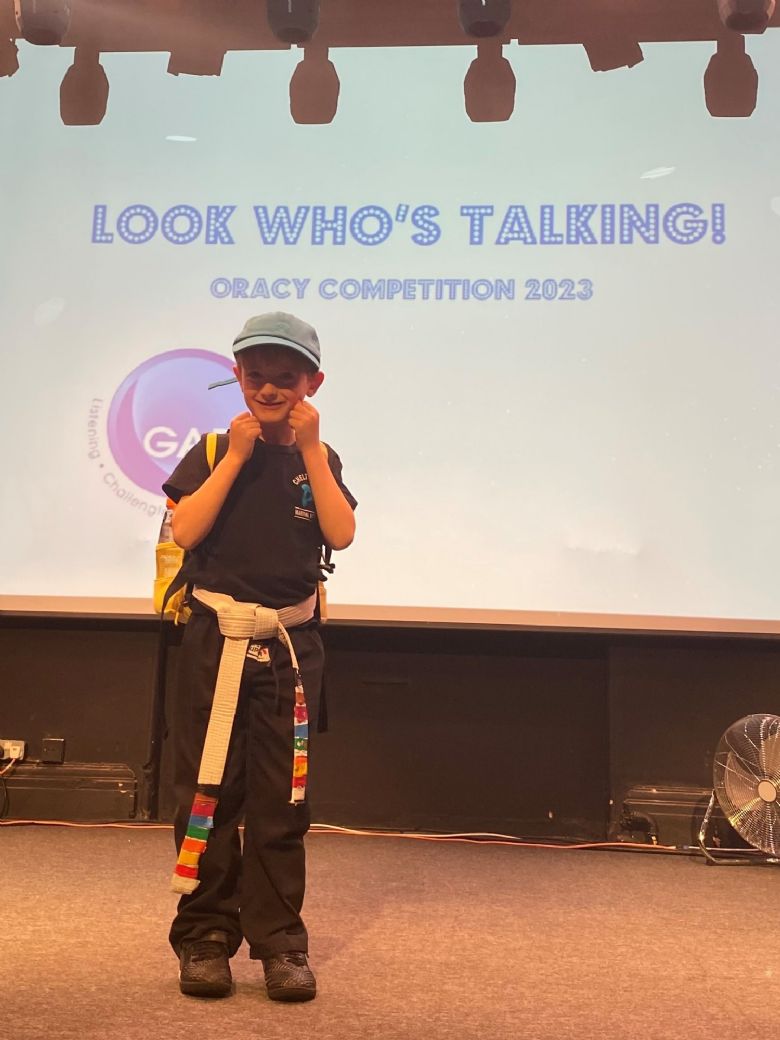 19.5.23
What a lovely week we have had! It has been busy with our visitor from Ofsted, but we are very proud of all the children and our staff for the way that they were able to "show off" about Saint John's. Thank you, too, to the many parents who spoke so highly about the school. Well done, everyone!
Here are the pupils who achieved certificates this week: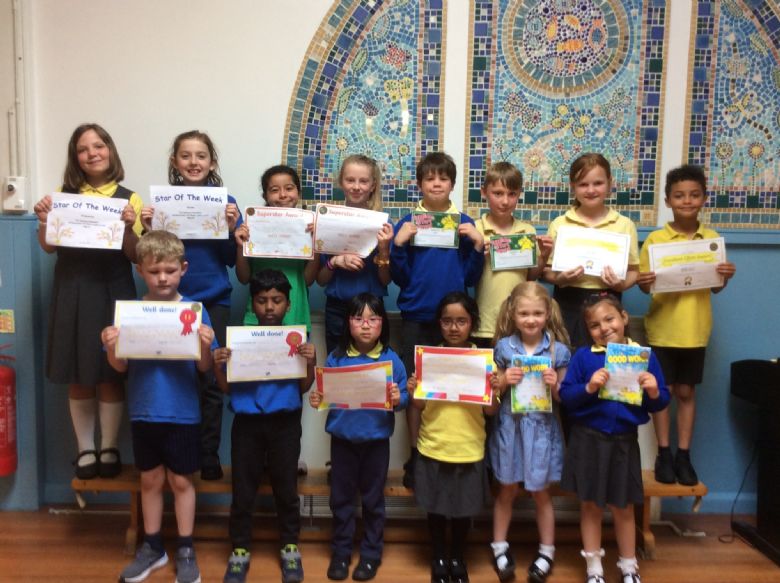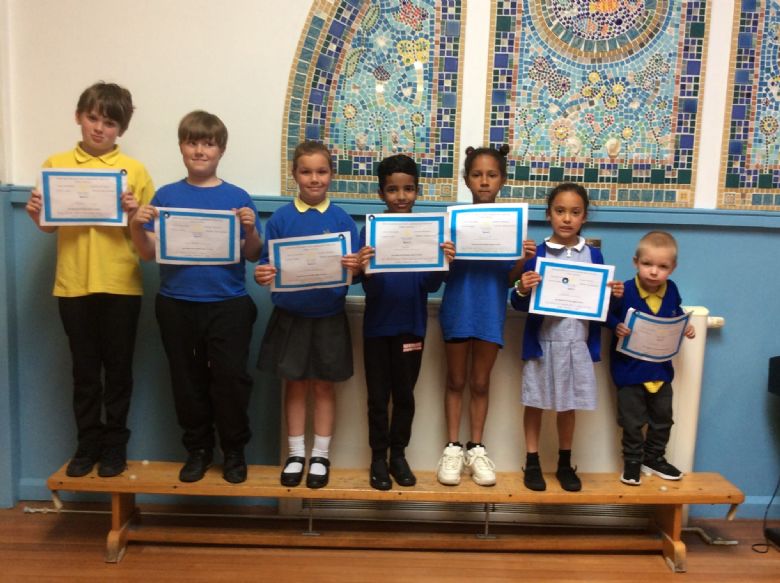 12.5.23
Today, we combined two collective worships into one, as we had enjoyed our Coronation Day on Friday 5th May.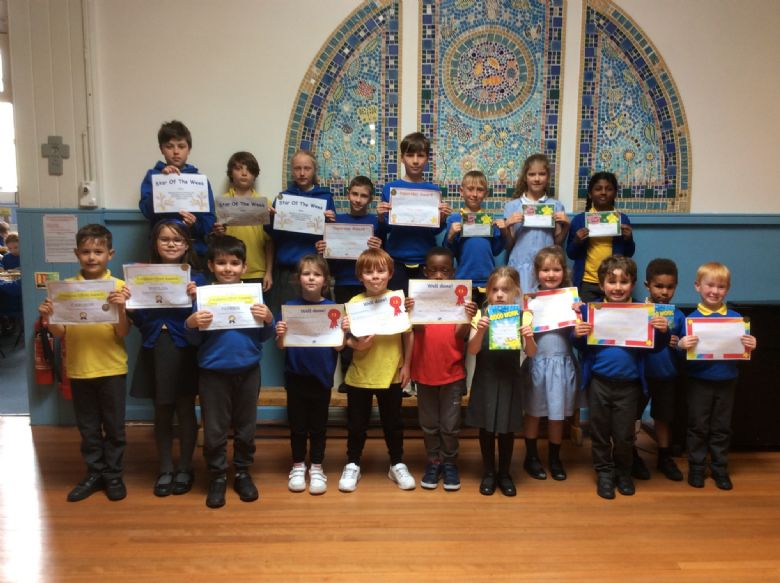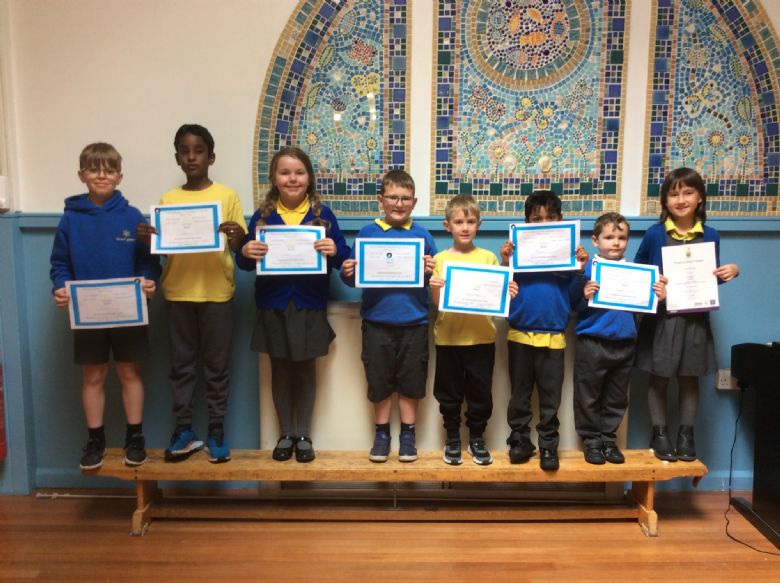 28.4.23
We had a split Collective Worship with Infants straight after lunch (as normal) and then Juniors when they returned from the Jazz Festival in Cheltenham. What a lovely opportunity for our children to be able to walk and enjoy this event! (PLEASE NOTE - the newsletter will be published on the website as normal. The Parentmail website is down.)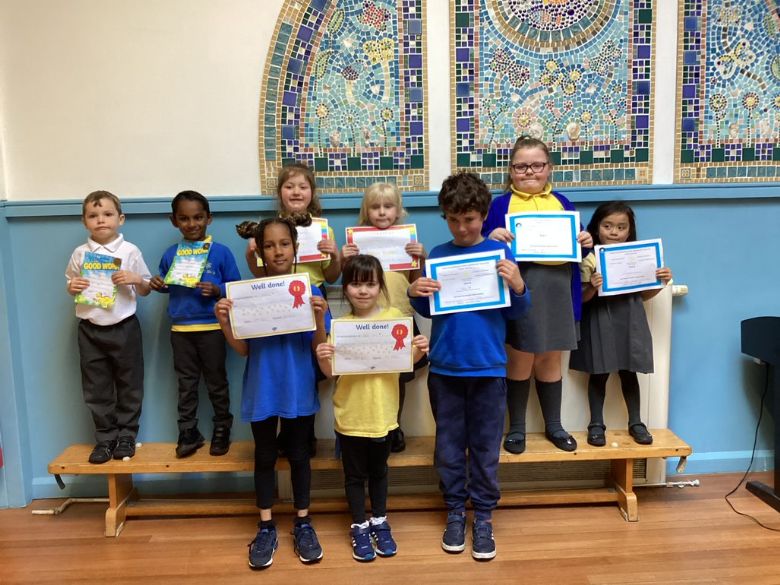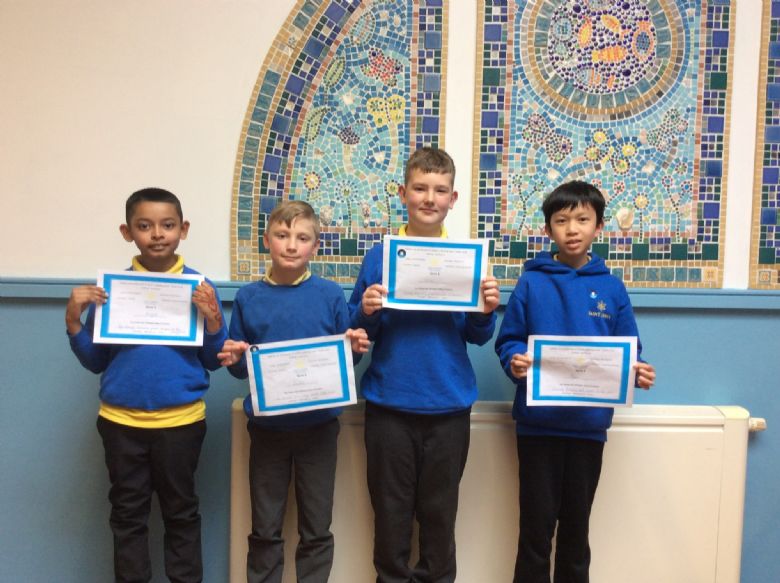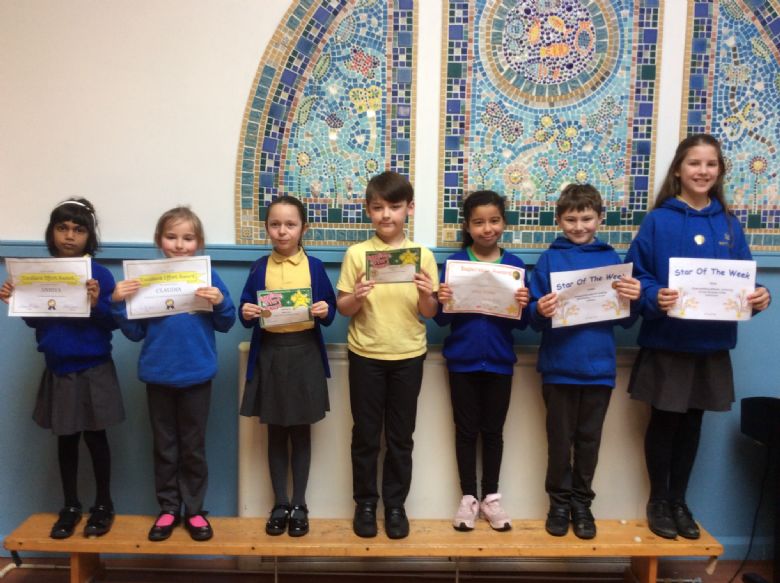 21.4.23
Welcome to a new term! It is exciting to have arrived at Summer 2023. Red House enjoyed wearing their own clothes on Friday - they won the house cup at the end of the Spring Term.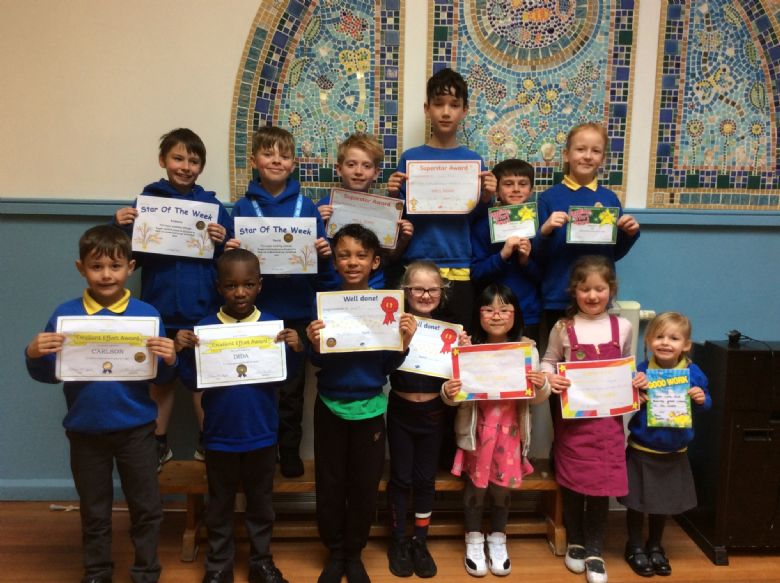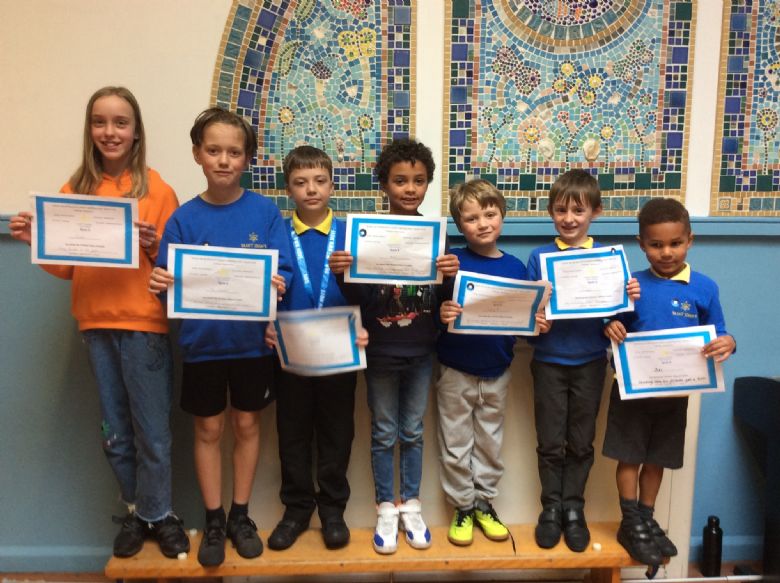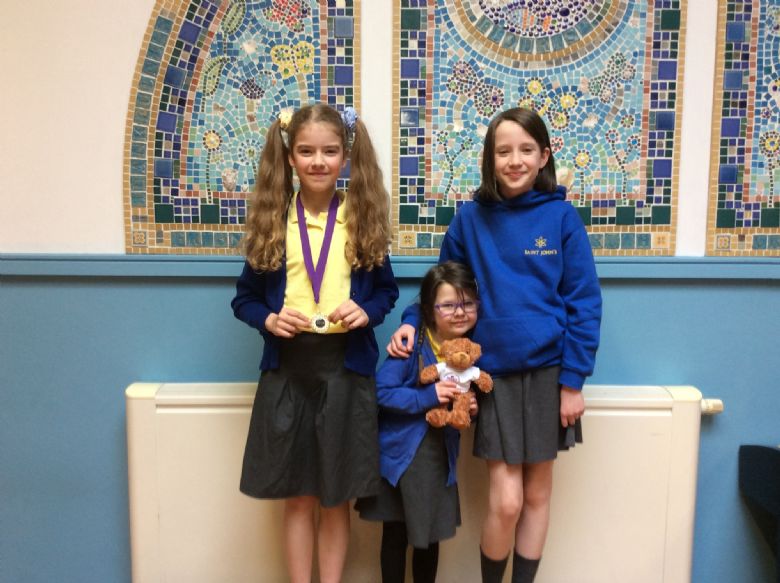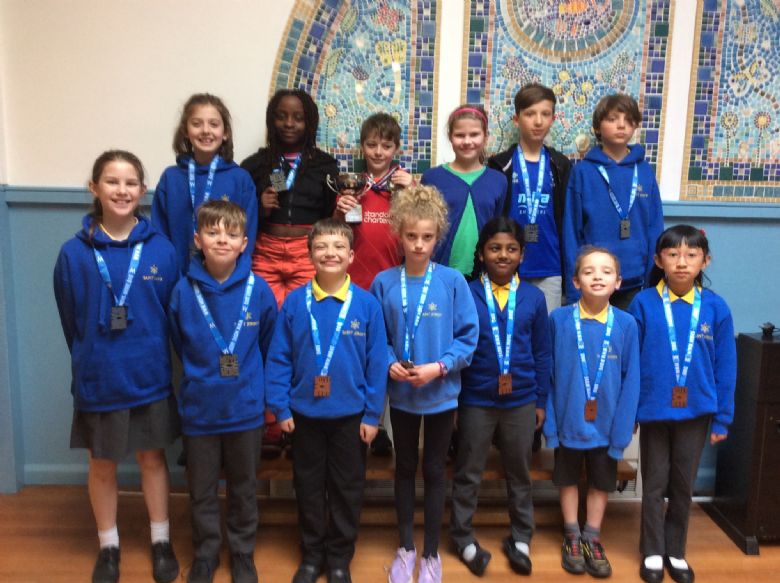 31.3.23
What a lovely end to the term! We had our Celebration and Praise Collective Worship and gave out certificates as usual. We also presented the House Points Cup to Red House.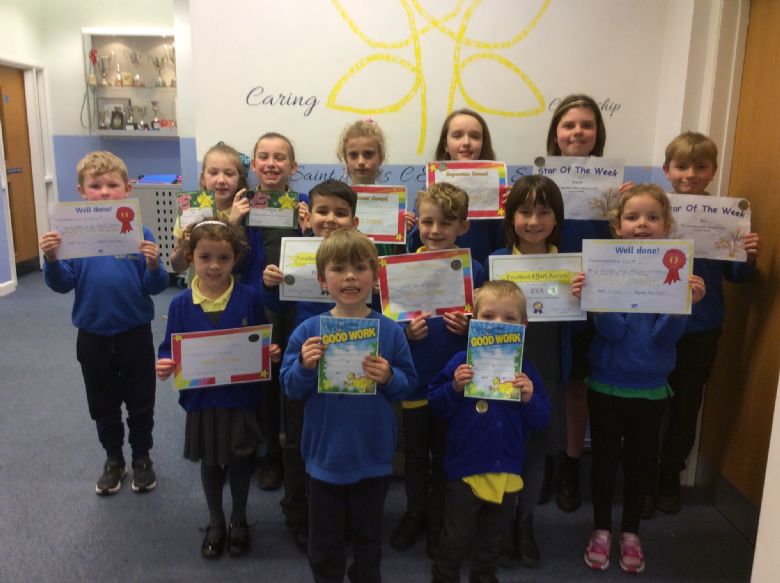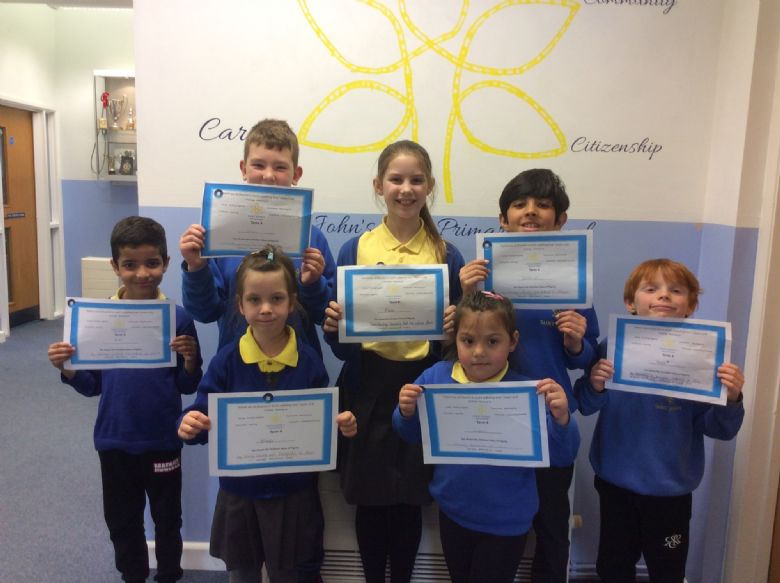 Another lovely event which happened today was a visitor to Year 3 and Year 5 to talk about Ukraine and to engage our children with an experience of learning a new language. Anna also met with our Ukrainian family who have expressed how well they feel Saint John's has cared for Misha and the whole family during this past year.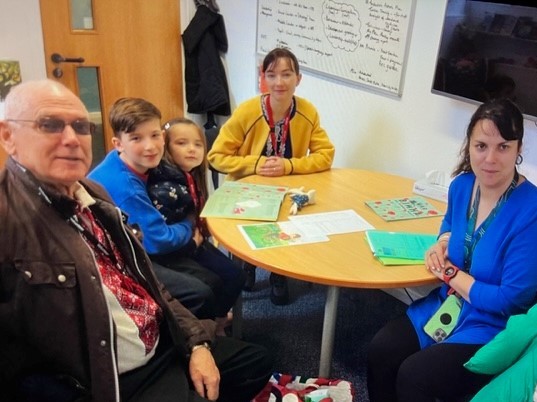 24.3.23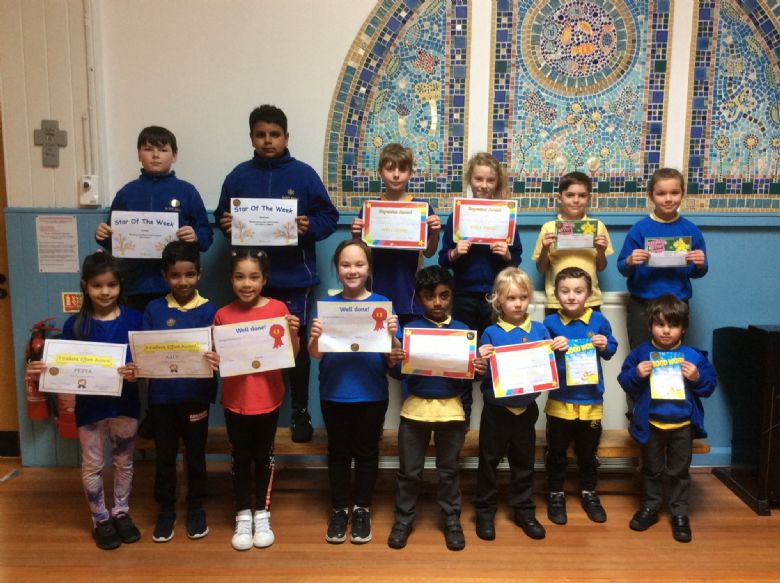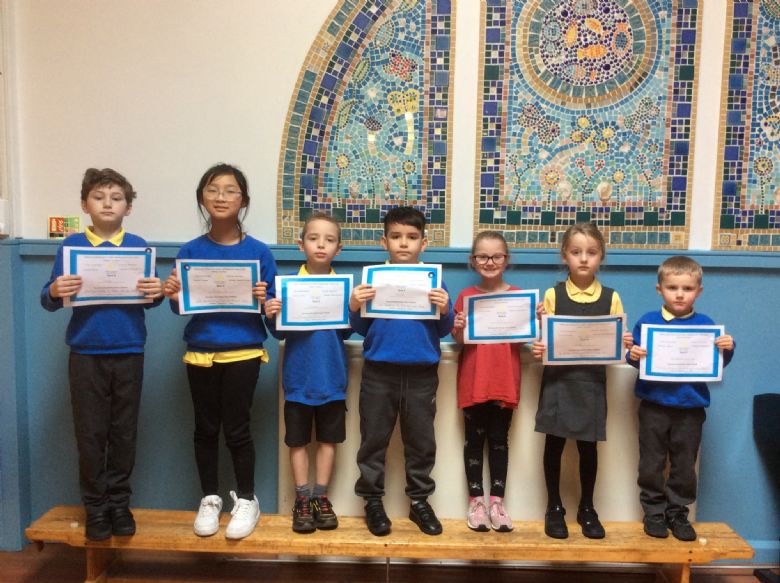 17.3.23
Today, we celebrated Red Nose Day!
You can see that the children dressed up and brought in donations for Comic Relief.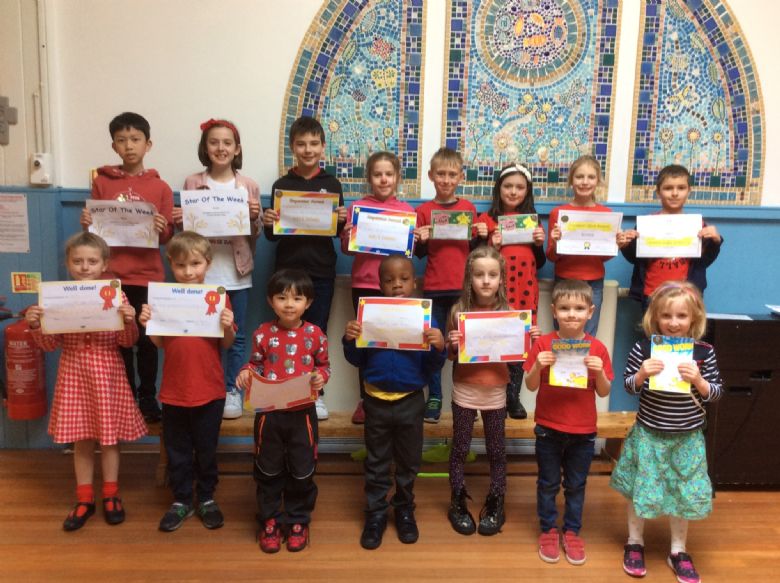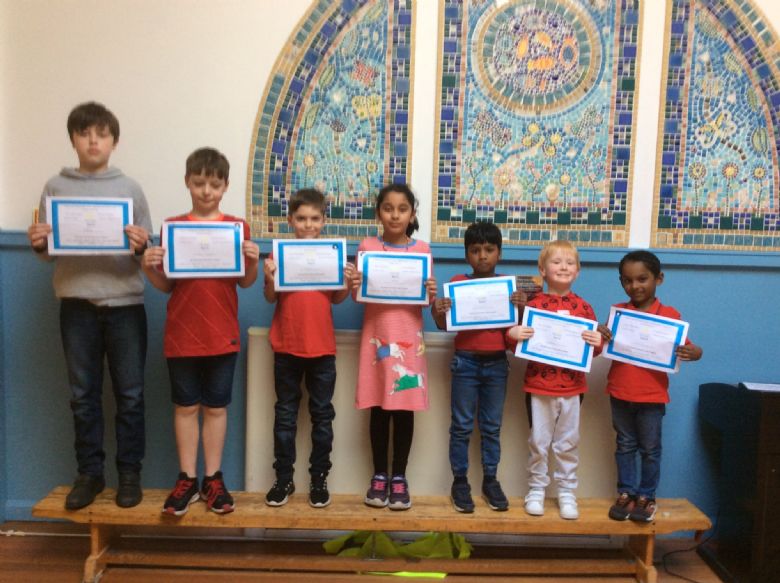 10.3.23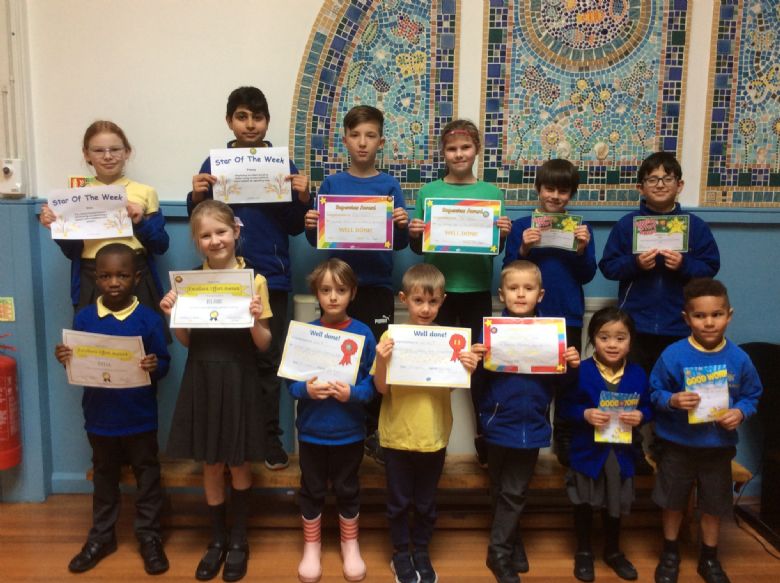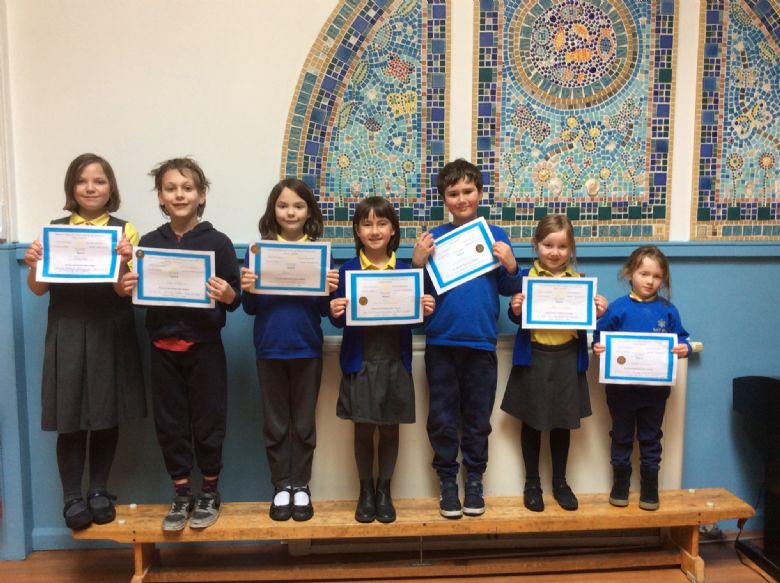 3.3.23
Today, we celebrated World Book Day and the children and adults dressed up as a book character! We had a visitor in a morning assembly and then enjoyed our afternoon Celebration Collective Worship as normal.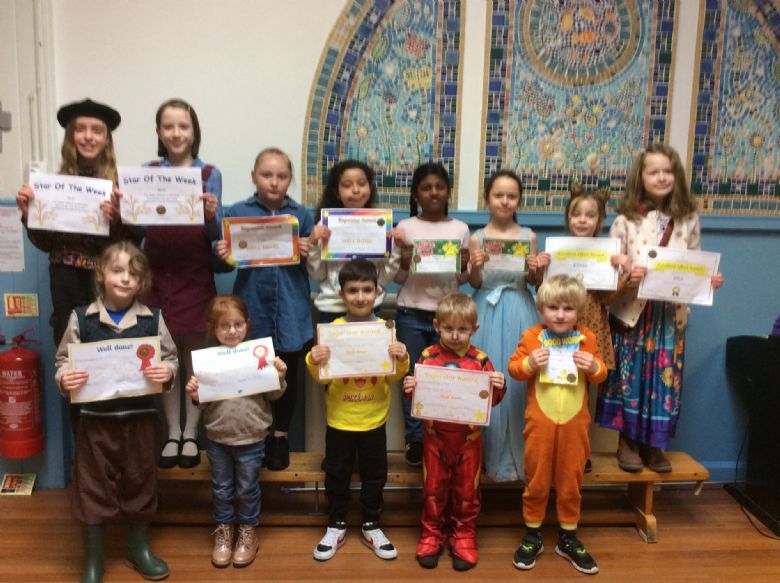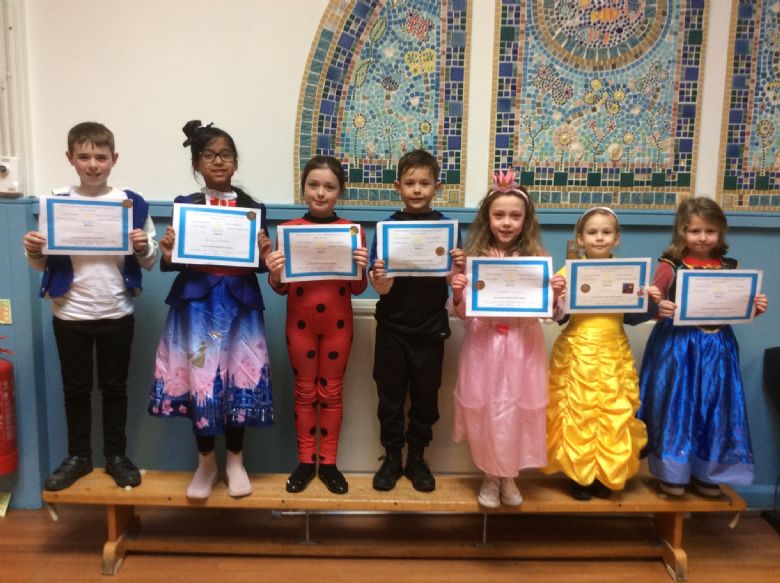 24.2.23
We celebrate the diversity of our school and have felt privileged to welcome Ukranian refugees into the school community. Please see below two links which show how well one of our pupils has settled into Saint John's:
March 2022: https://www.bbc.co.uk/news/uk-england-gloucestershire-60879495
February 2023: https://www.youtube.com/watch?v=_f9hJcdwI24
It is so impressive how quickly new children are able to feel safe and happy at Saint John's; it often feels like they have been with us for many years!
17.2.23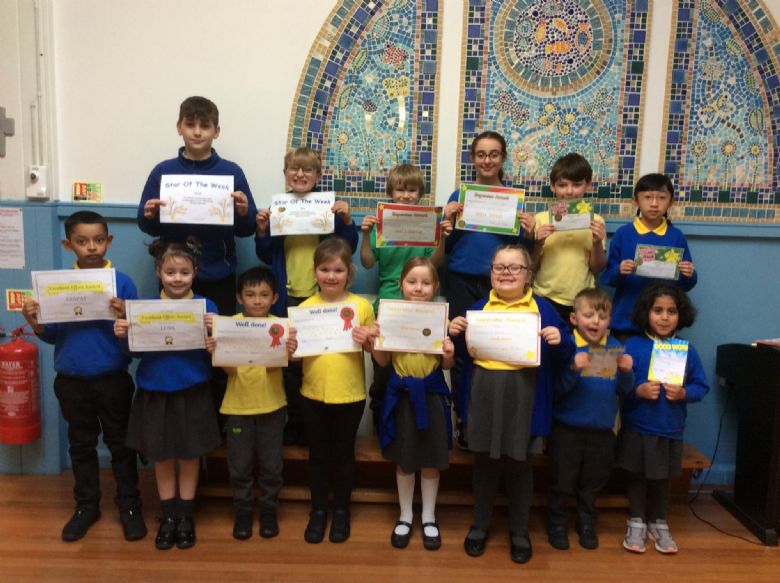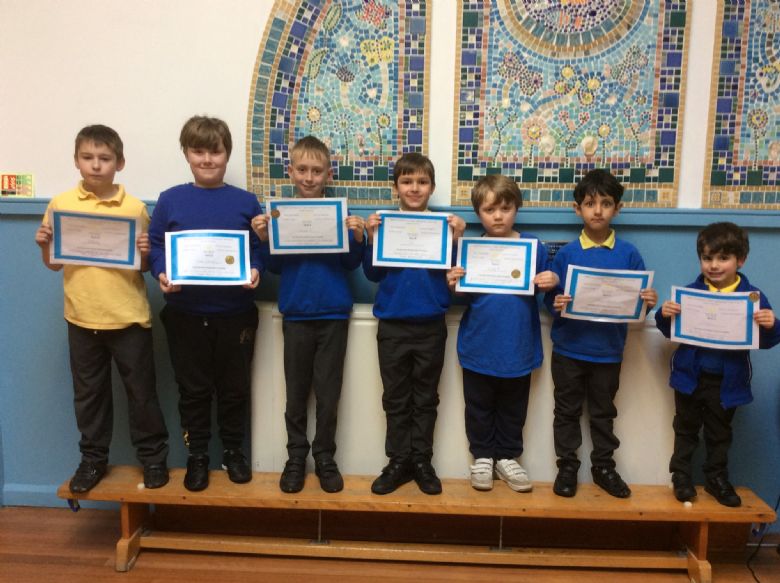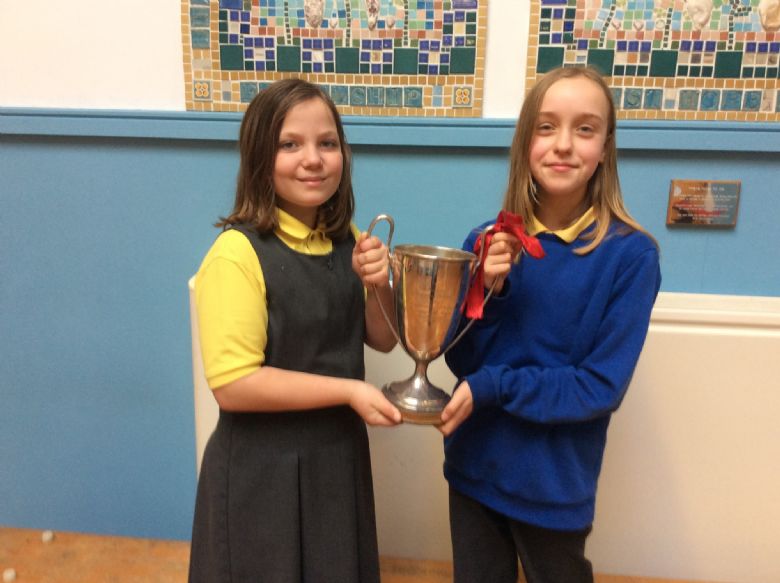 The red team won our termly house cup! Well done, everyone.
10.2.23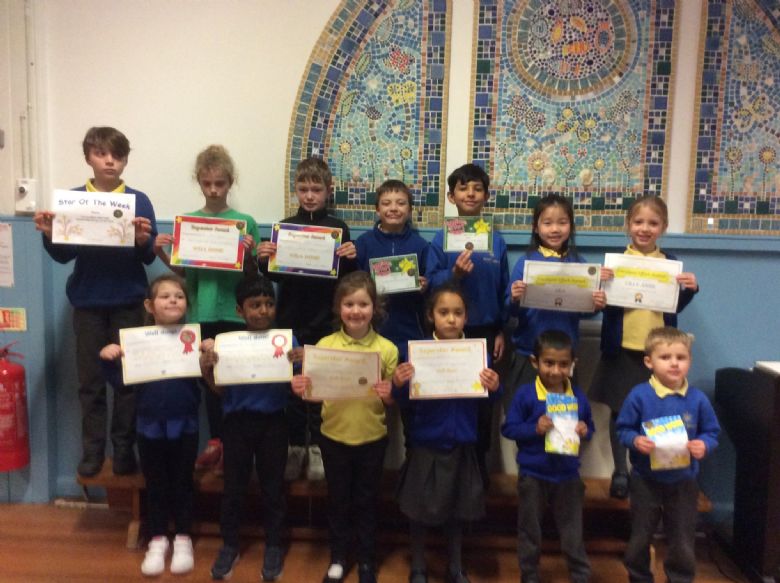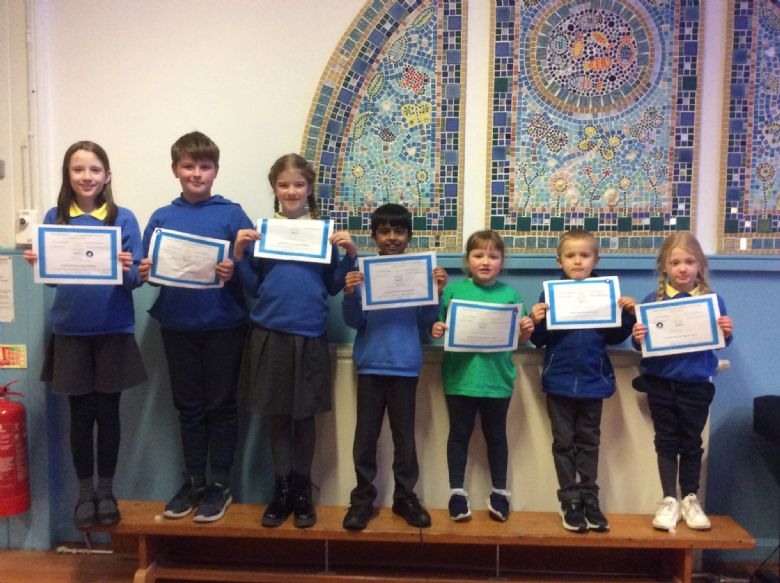 3.2.23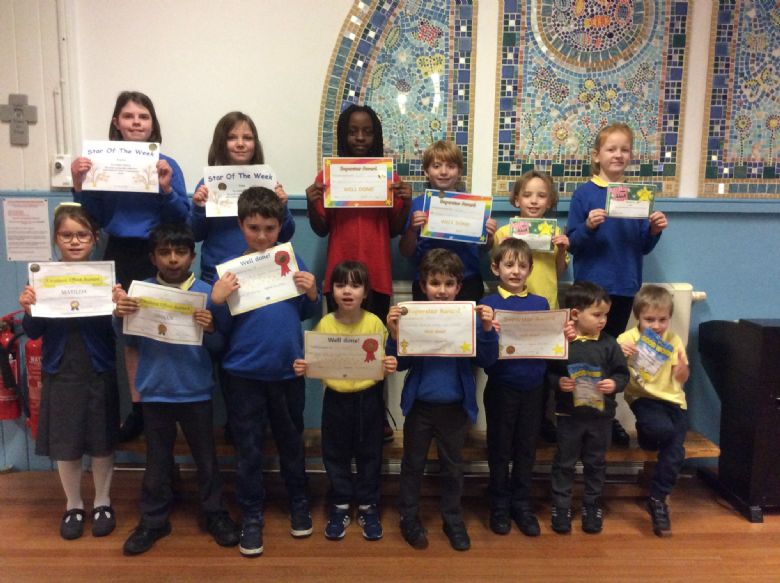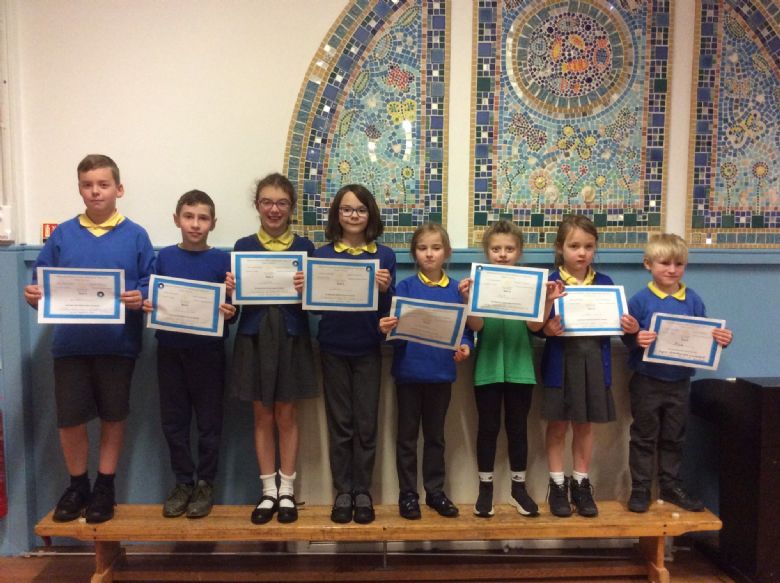 27.1.23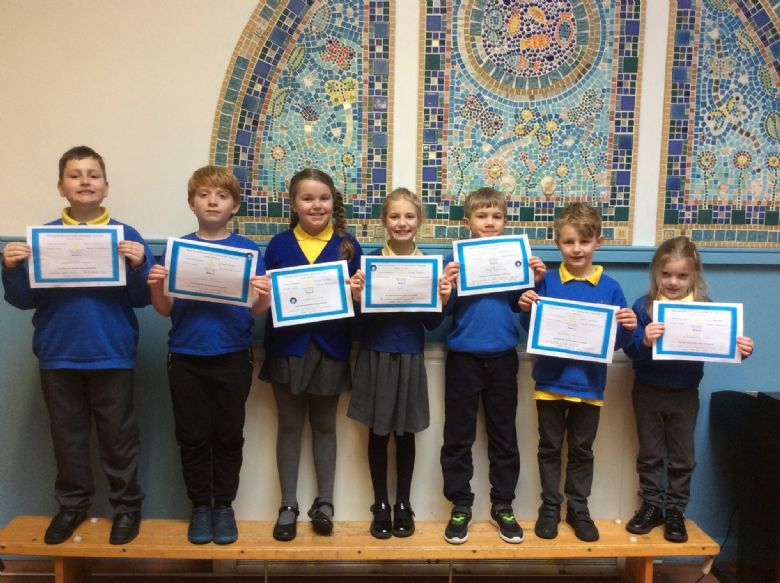 20.1.23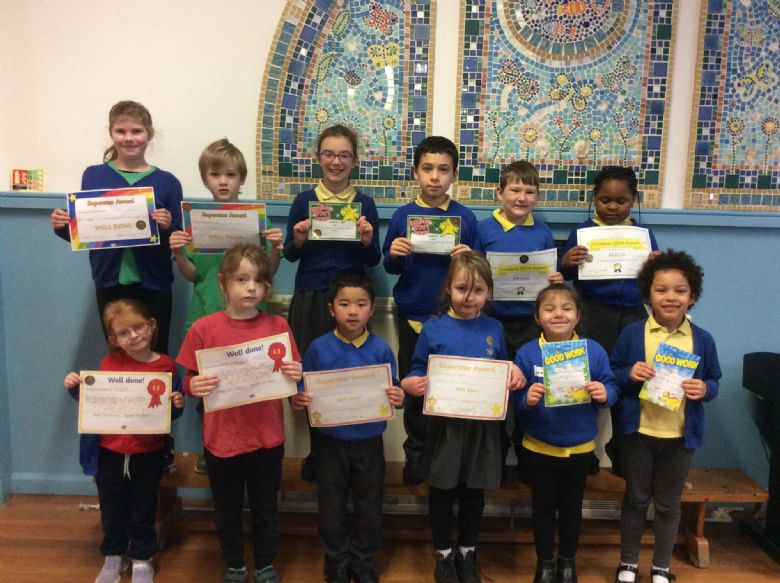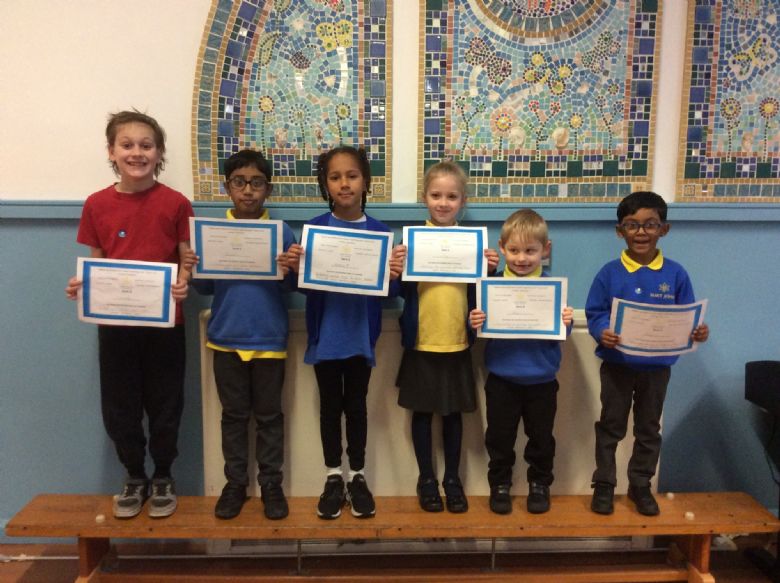 The Year 6 pupils were absent this Friday as they were visiting Gloucester Cathedral instead!
13.1.23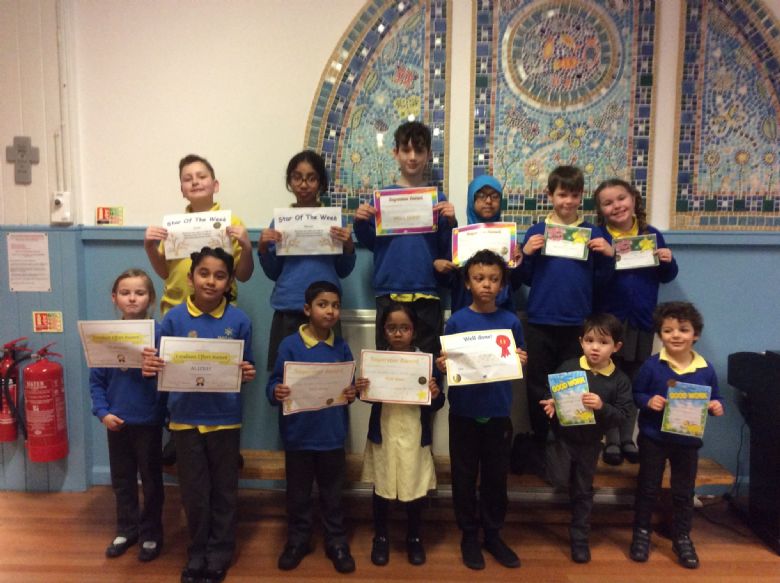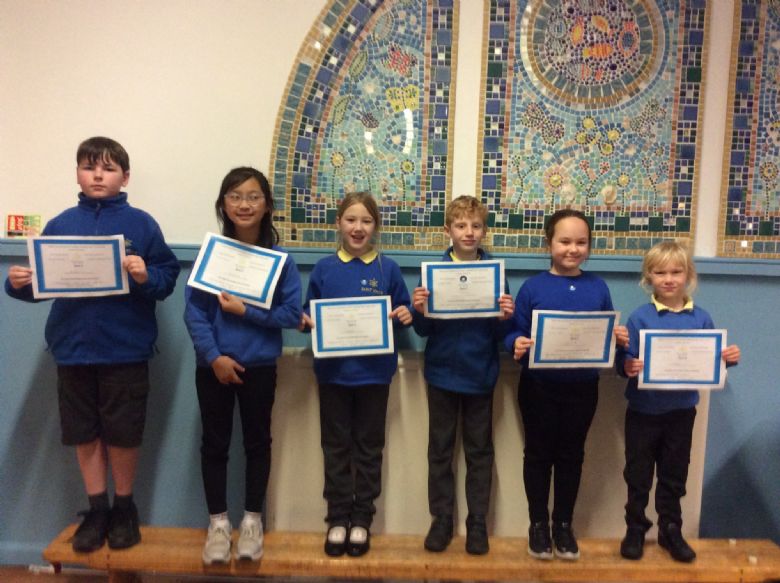 6.1.23
Today we celebrated the achievements of children during the holidays with the following children representing the whole class. There were so many achievements we could not put everyone at the front!!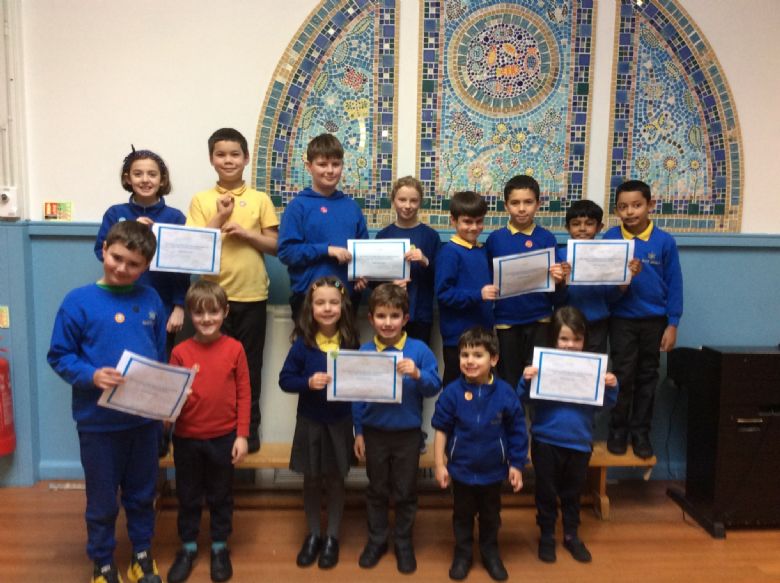 16.12.23
Below is our video of the Christmas Service - based at school, rather than St Luke's, because of the ice and snow!
16.12.22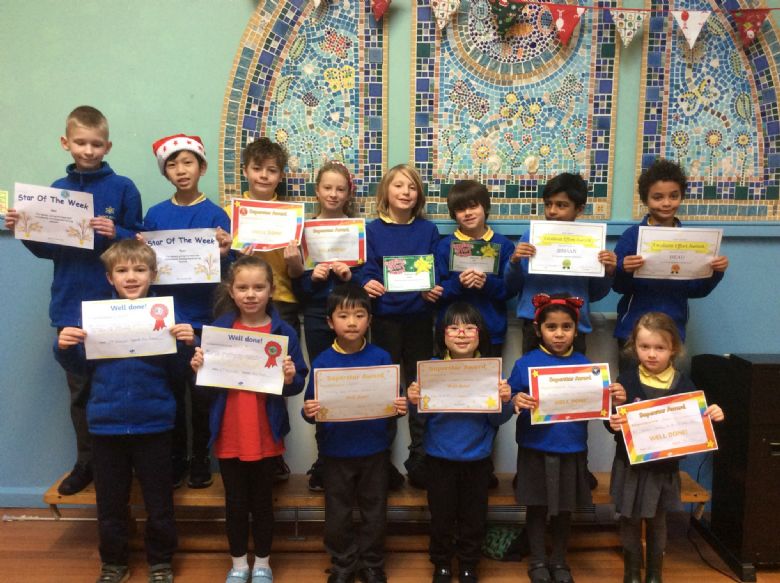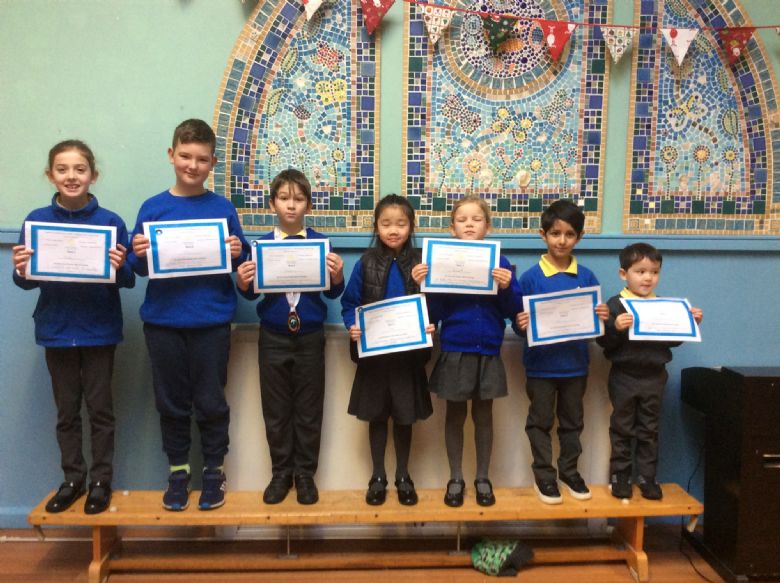 09.12.22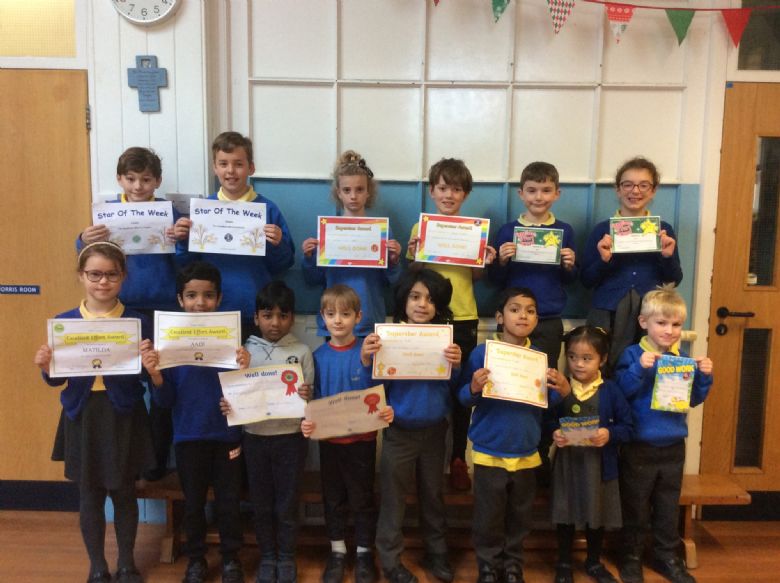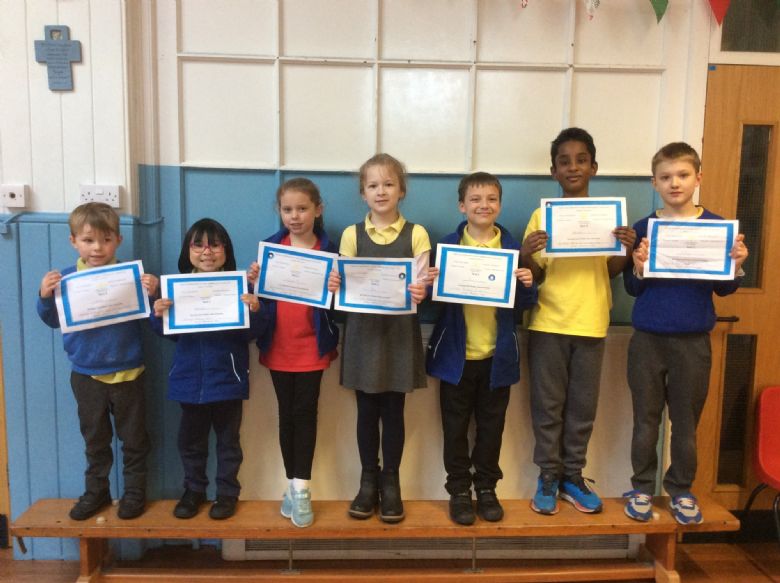 02.12.22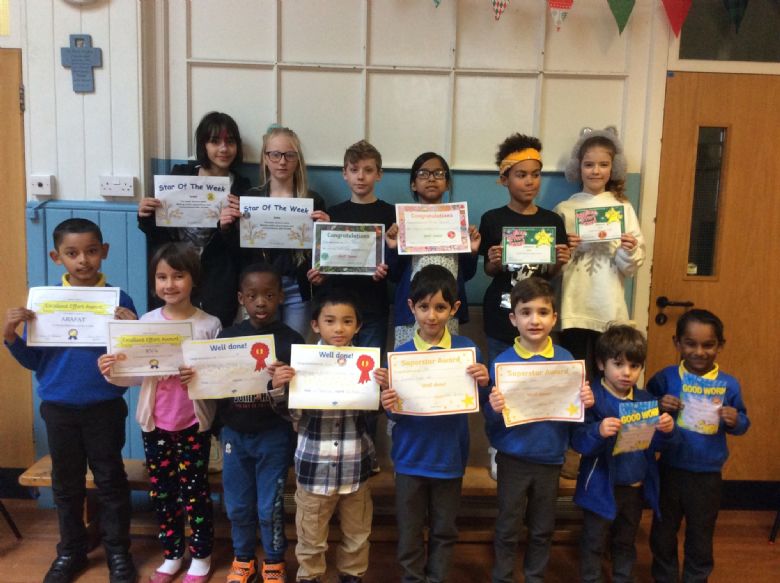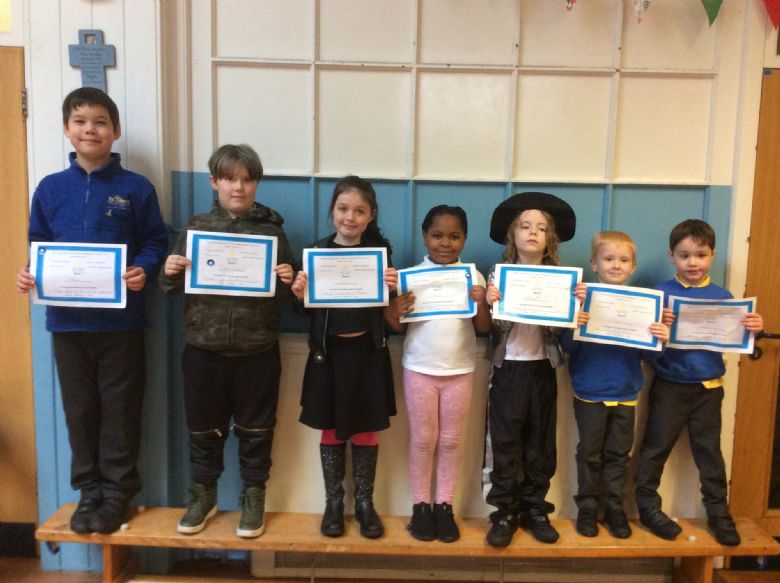 25.11.22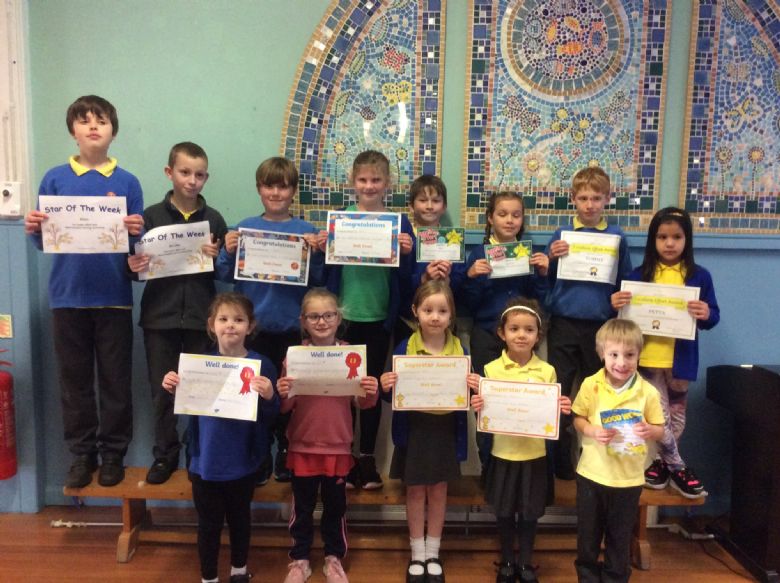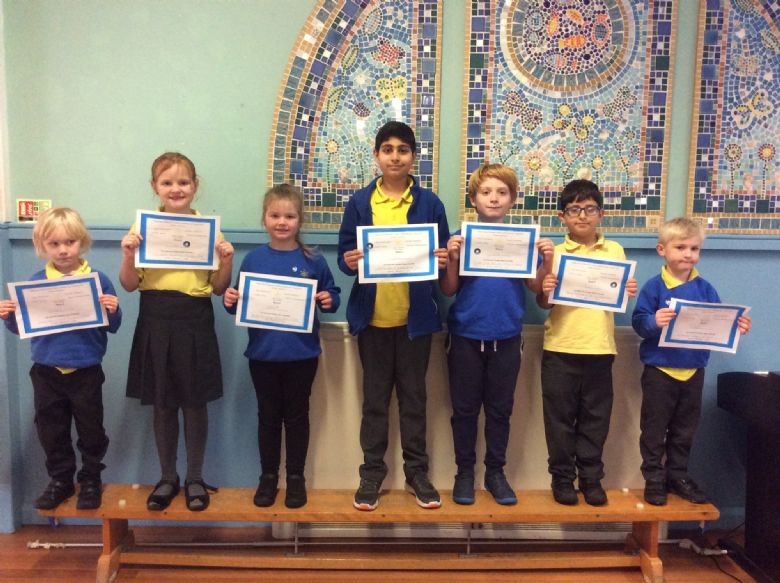 18.11.22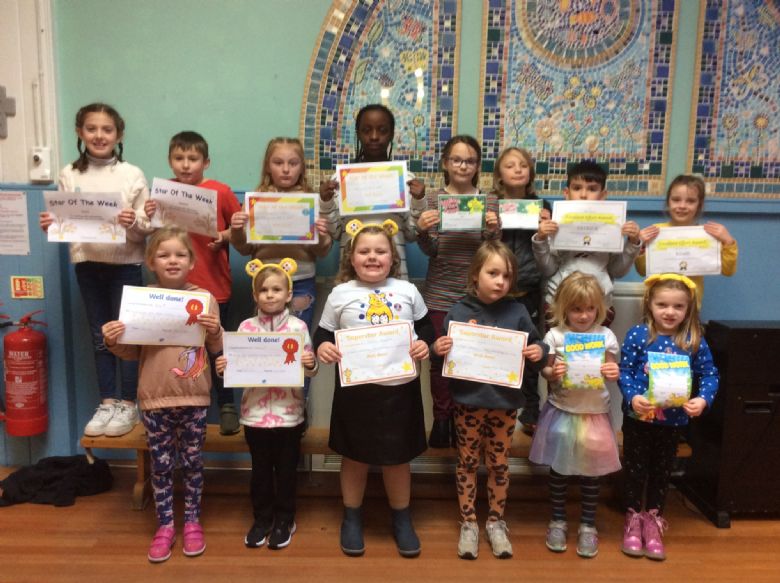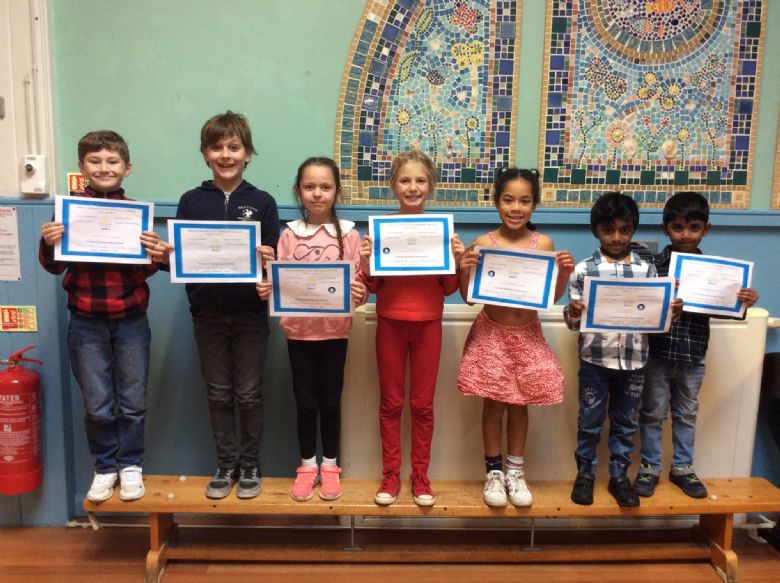 You will see that the children are not wearing school uniform - in fact, we were all wearing odd socks during this last week! This was because we were focusing on Anti-Bullying Week and each class was given a certificate with descriptions of the children showing Christian values and ensuring we are school which does all it can to STOP (Several Times On Purpose) bullying.
11.11.22
We had a very special time for Remembrance out in the playground at 11am. The children were brilliant, listening carefully as we talked about one particular pupil of Saint John's who had gone to war in 1914.
We then had our regular Celebration Worship on Friday afternoon.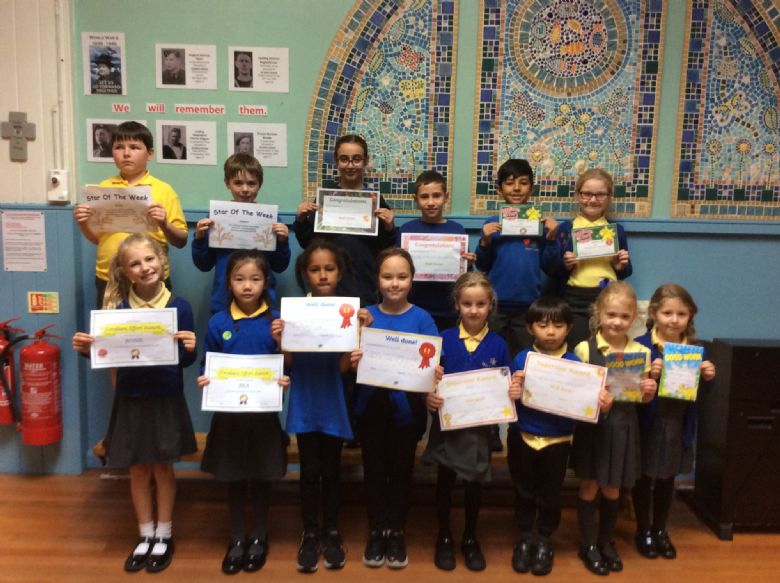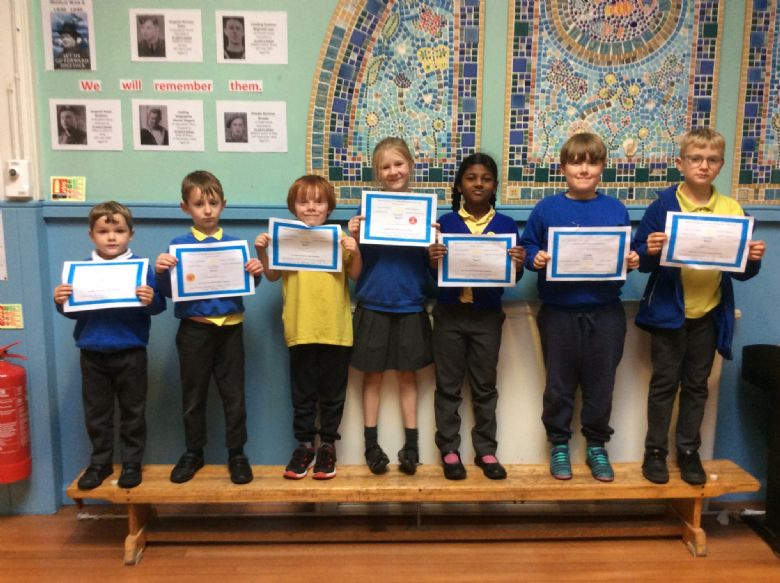 4.11.22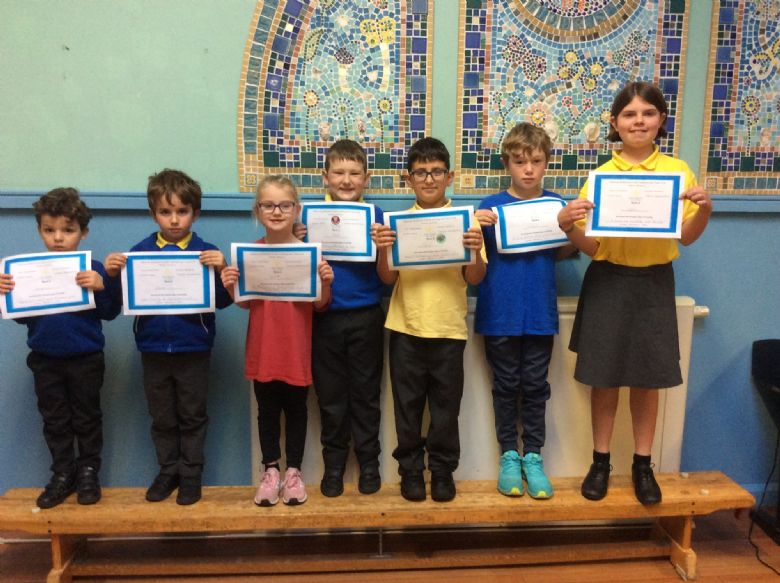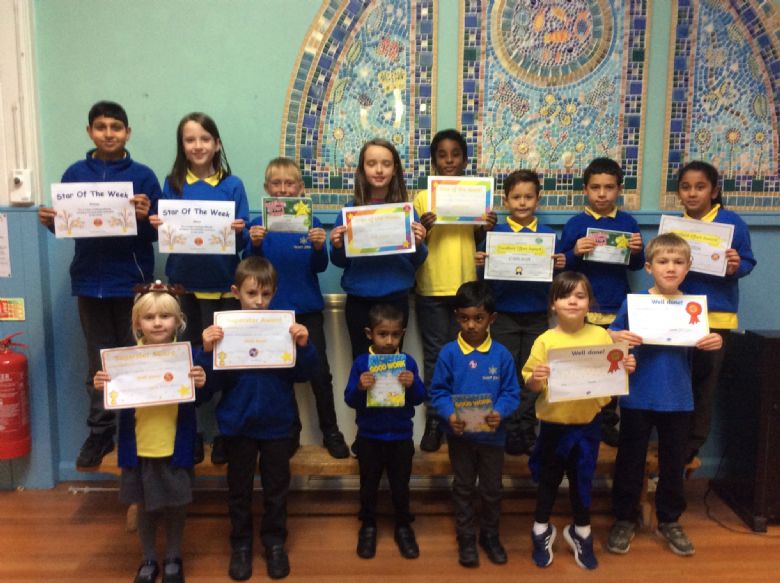 20.10.22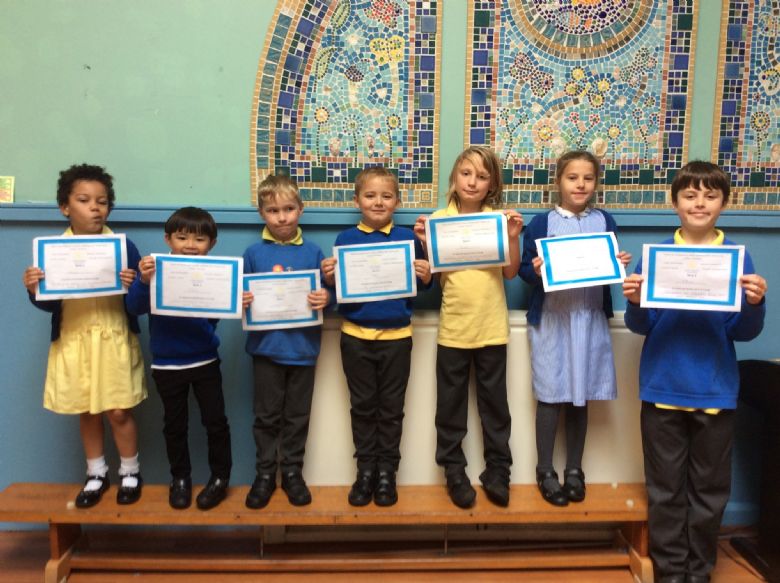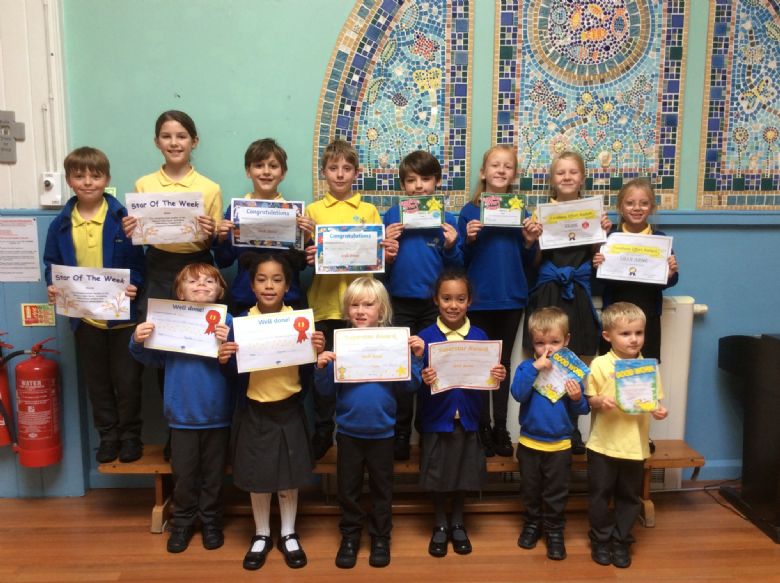 14.10.22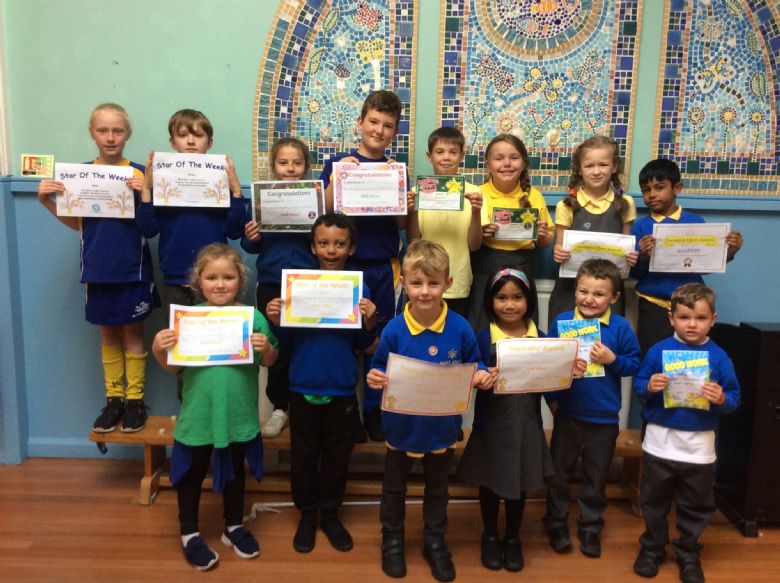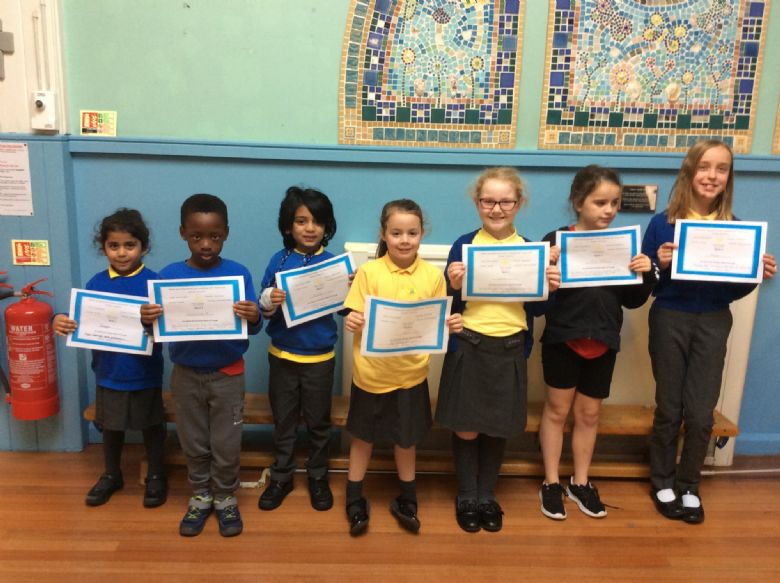 7.10.22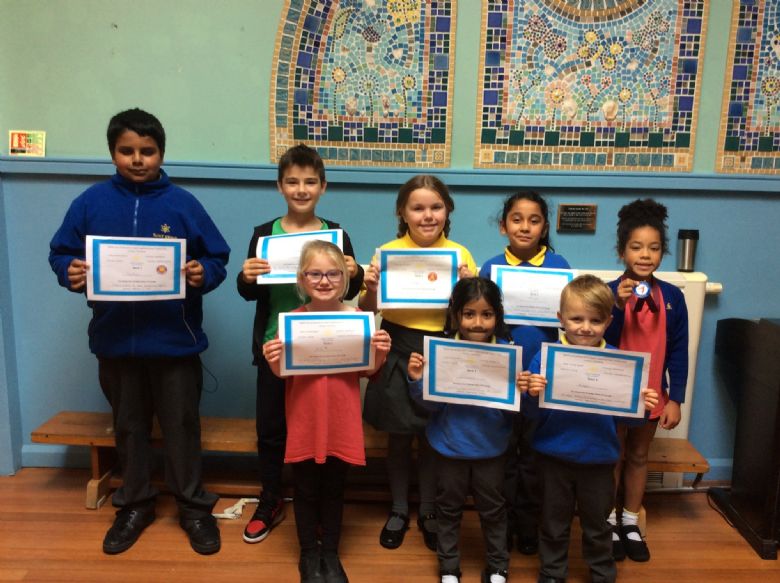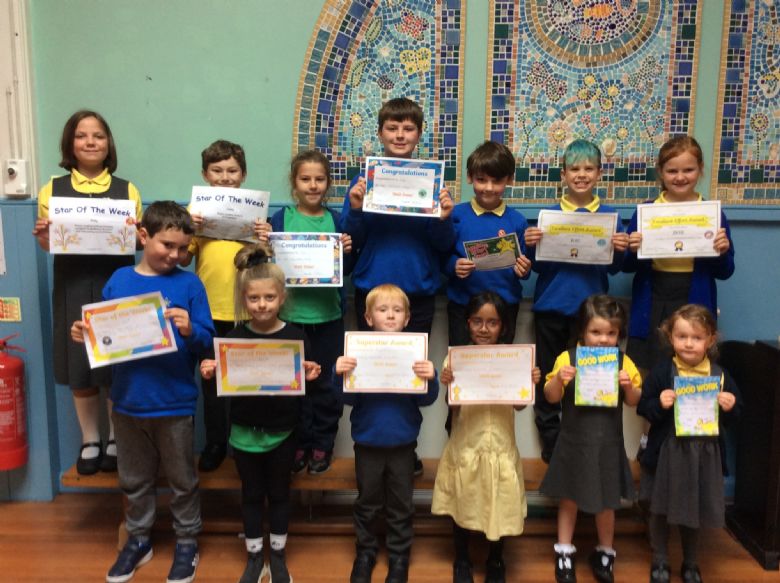 30.9.22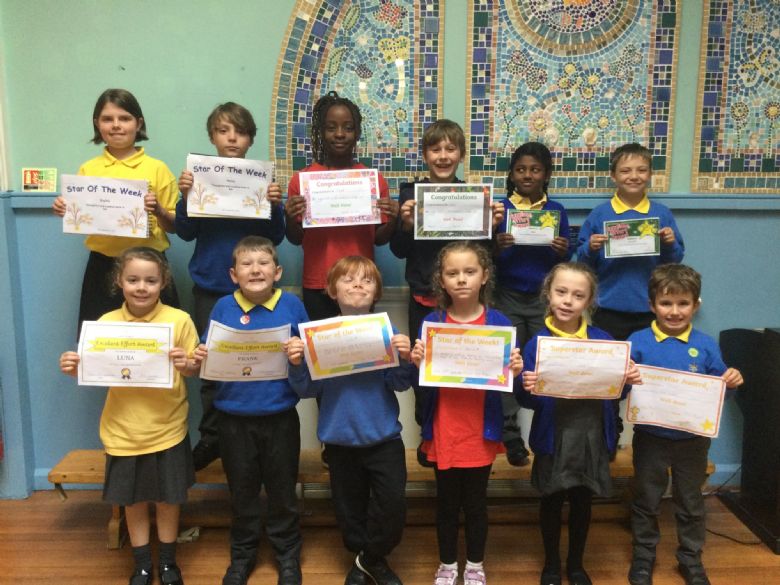 23.9.22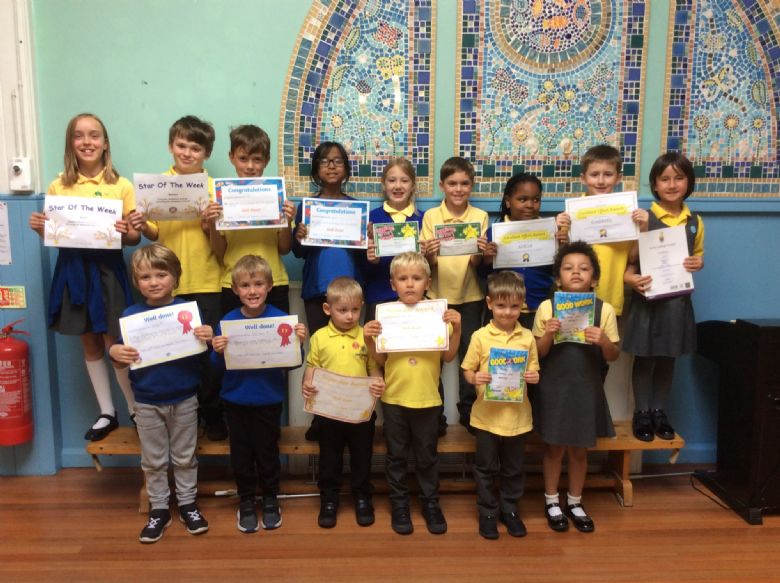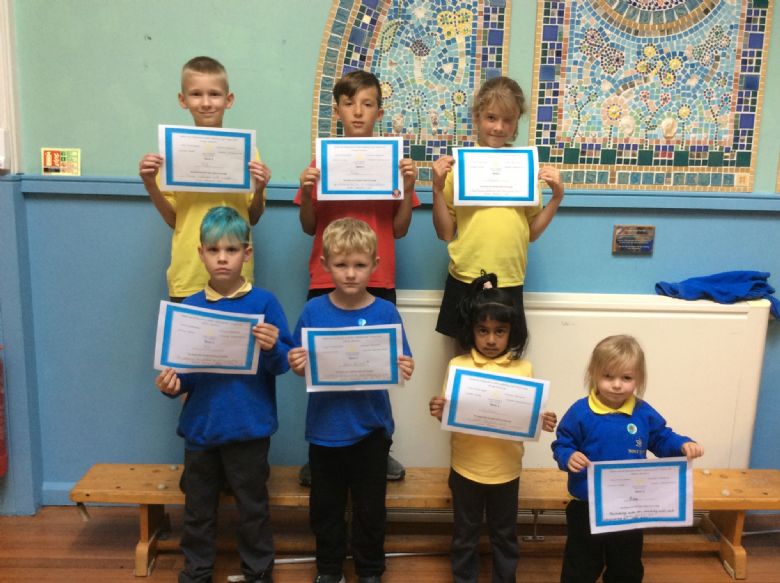 16.9.22
Certificate Winners! Well done, everyone.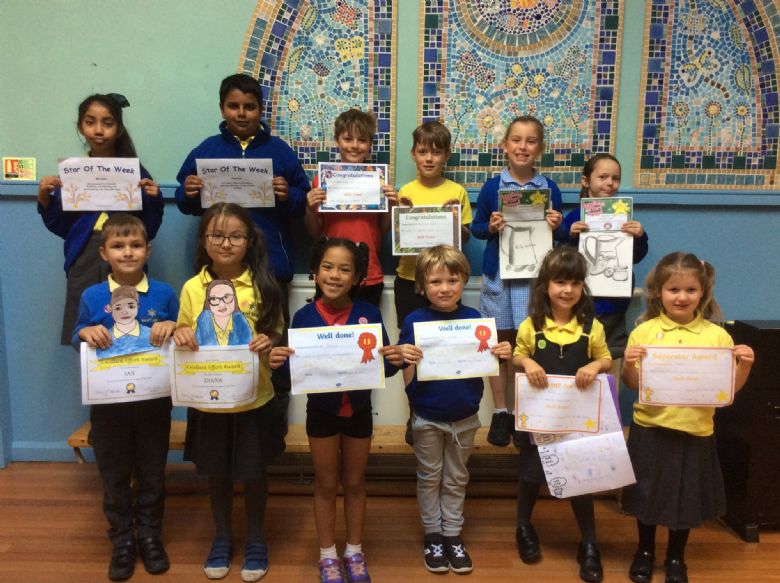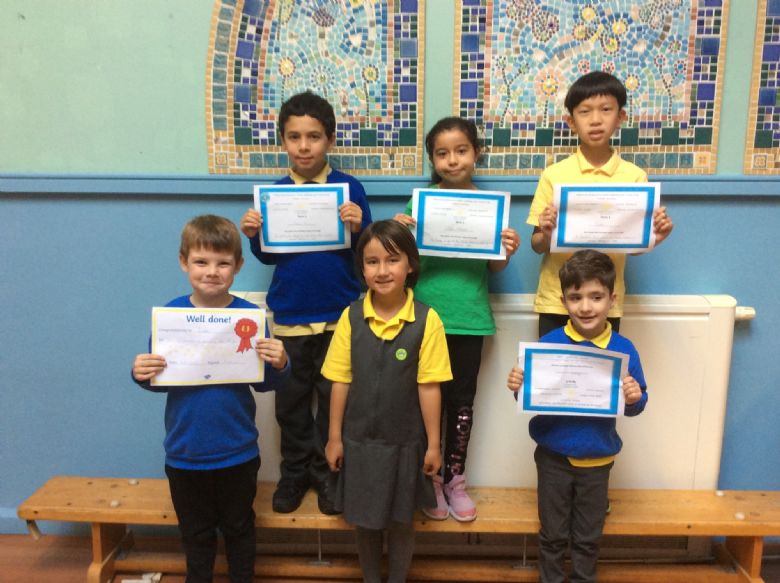 14.9.22
9.9.22
Videos from last year: 2021-22
We have kept a selection of videos from last year as a taster of what is to come this year!
This is a video that was put together by one of our pupils as a homework project on "Space". He called it Life on Mars!
8.7.22
10.6.22 A celebration of our Jubilee Day and our Art Day on Georgia O'Keefe:
6.5.21
8.4.22 The Easter Service - plus some class photos t
4.3.22 WORLD BOOK DAY!