Photos and Videos
Welcome to our school. Saint John's CE Primary - where we all flourish!
Below is a video with a few tasters of what we do here. We hope you enjoy it!
YEAR 6 LEAVERS
We celebrated the end of term with our Year 6 leavers, enjoying a service at St Luke's Church and a party at school. We are very proud of our Year 6 pupils; we wish them all the best for the future. Enjoy the video!
CHANGE OF ARRANGEMENT
Now that we are using Dojo to communicate with our Saint John's families, there will be fewer photographs and videos placed on here. We will continue to put up some over the year, but our weekly communications will be via Dojo. Do make sure you check out the school story!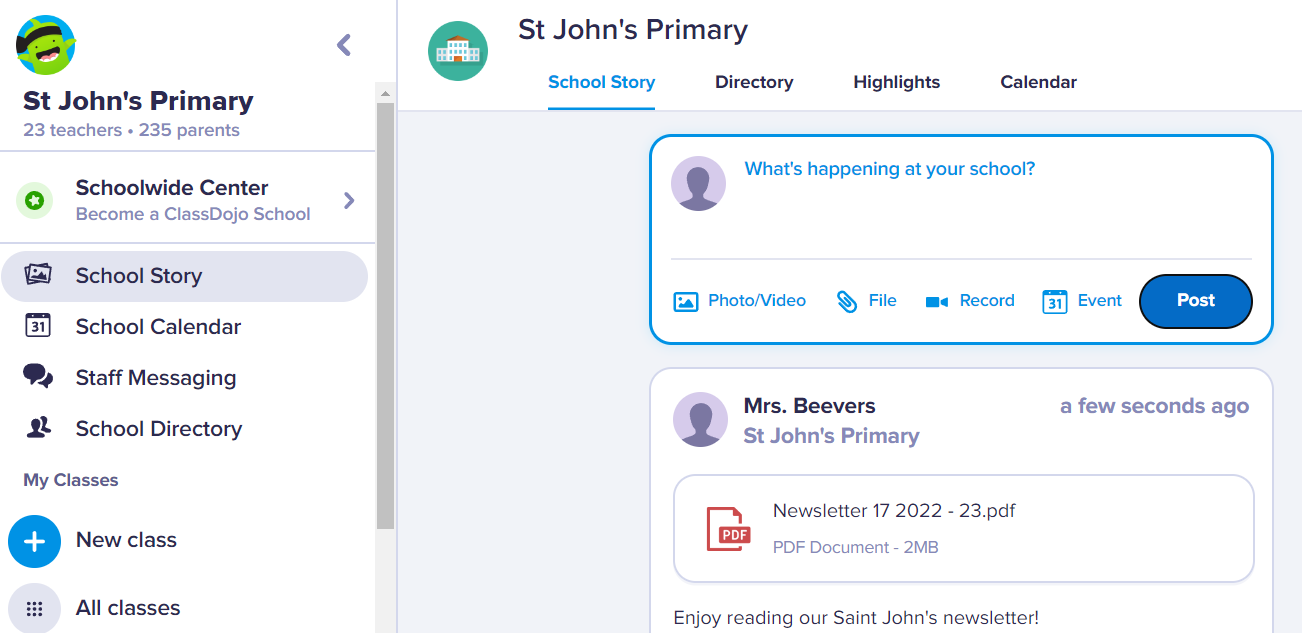 Videos from 2022-23
Below is our video of the Christmas Service - based at school, rather than St Luke's, because of the ice and snow!
9.9.22
Videos from 2021-22
This is a video that was put together by one of our pupils as a homework project on "Space". He called it Life on Mars!
8.7.22
10.6.22 A celebration of our Jubilee Day and our Art Day on Georgia O'Keefe:
6.5.21
8.4.22 The Easter Service - plus some class photos t
4.3.22 WORLD BOOK DAY!