Reading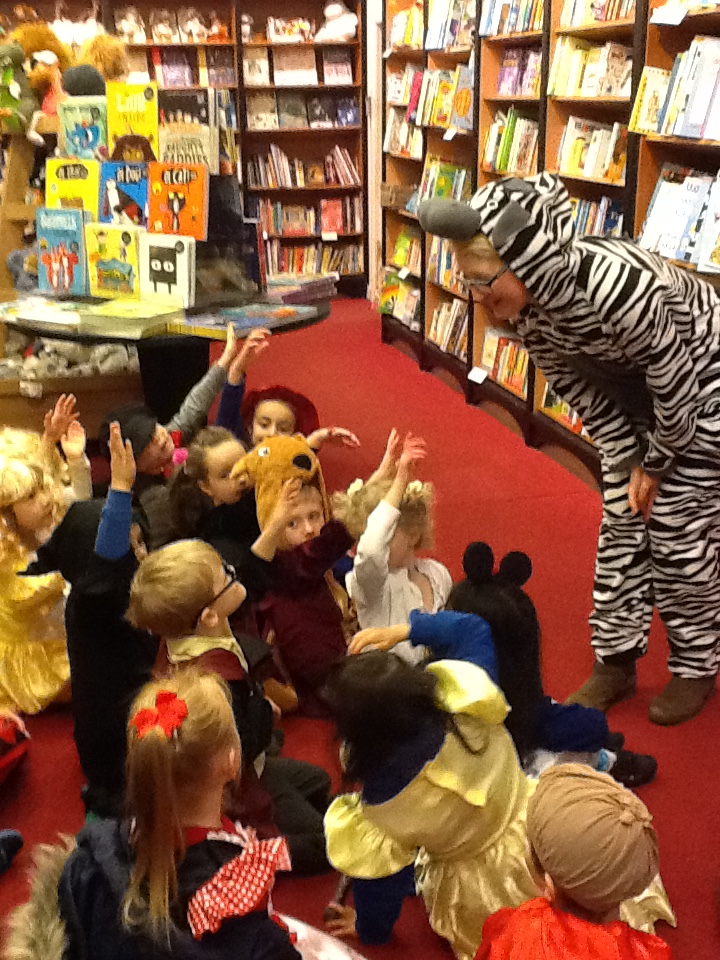 At Saint John's we work hard to promote Speech and language skills in order to read confidently. To develop good reading skills, you need to be able to speak and understand language. If you can't say it or understand it, you won't be able to read it.
To become a good reader you need:
Good attention and listening skills. You need to be able to pay attention and concentrate. Listening to other people reading and telling stories will help with later literacy.
A good vocabulary. You need to understand a good range of words to help with reading. Vocabulary and speaking in a sentence are important and the children at Saint John's have a variety of speech and language sessions in Reception class and Year 1 and beyond, where necessary.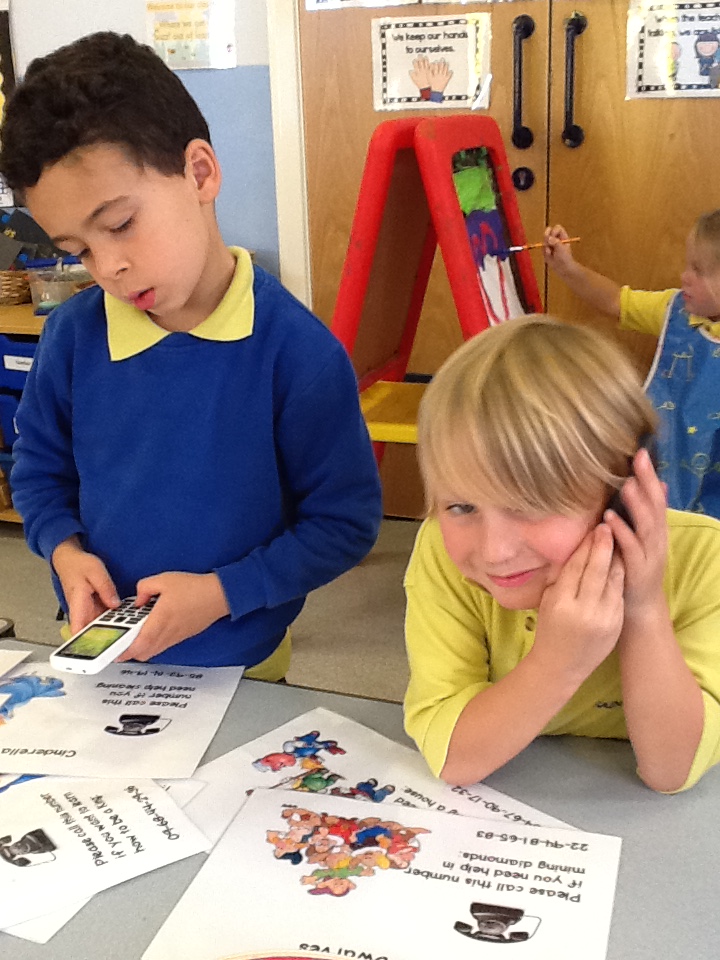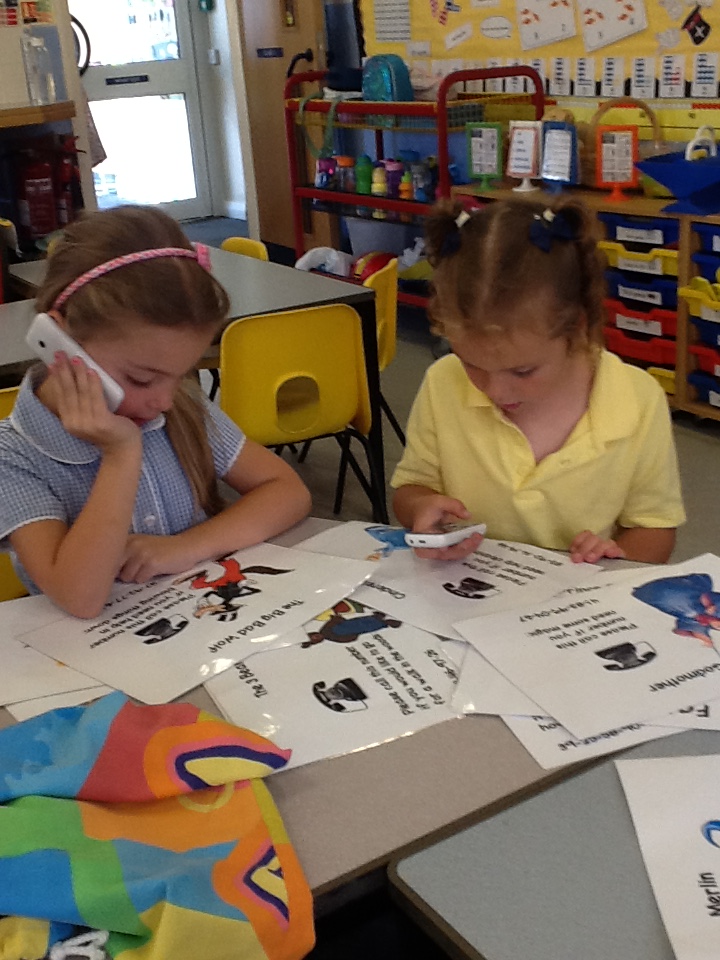 Enhancing vocabulary skills during a language session.
An understanding of what you hear and read in sentences. This includes processing longer pieces of information and an understanding of grammatical information, like past tense and plurals.

To be able to decode words by understanding the sounds that words are made up of for example, being able to know what sound a word begins or ends with rhyme.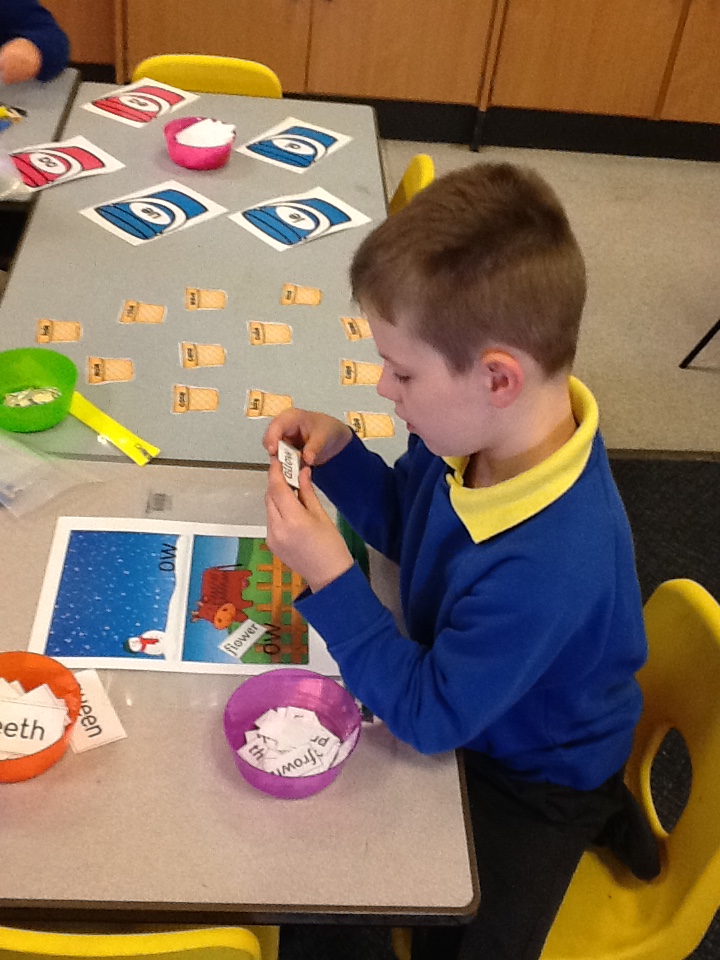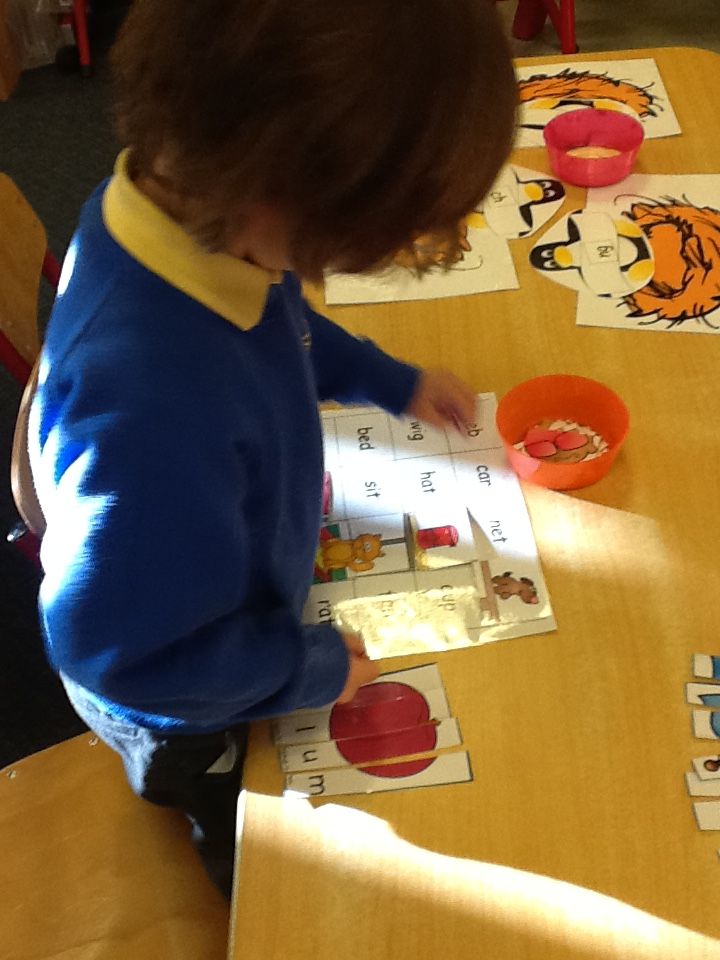 Using phonics skills to read words.
Understanding of how stories work. A good reader develops the ability to make inferences, understand story structure, and understand what is happening in stories, developing comprehension skills.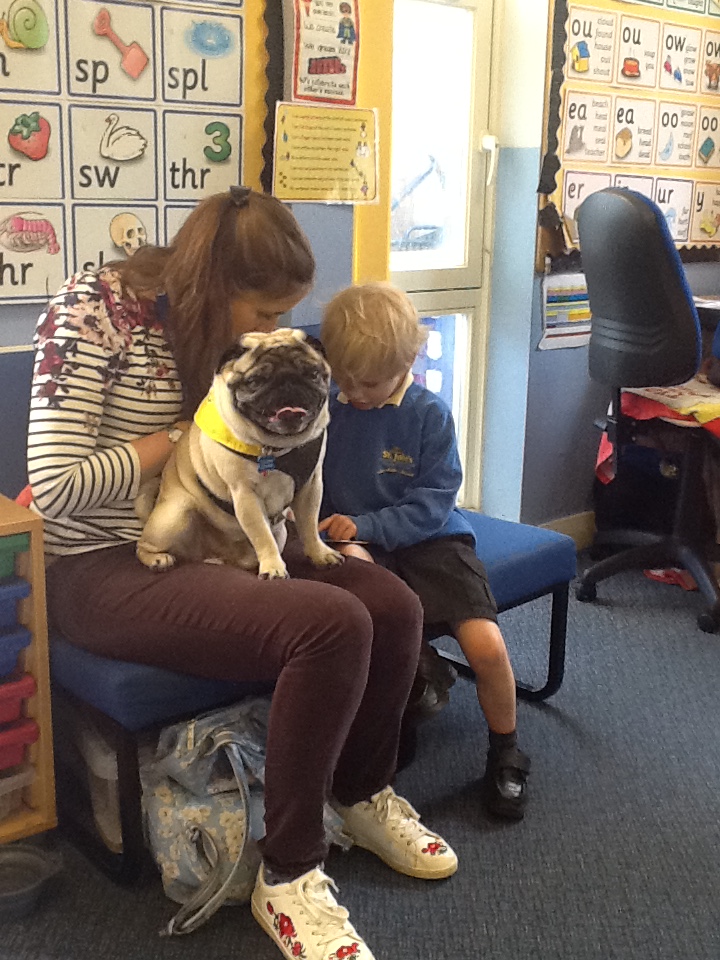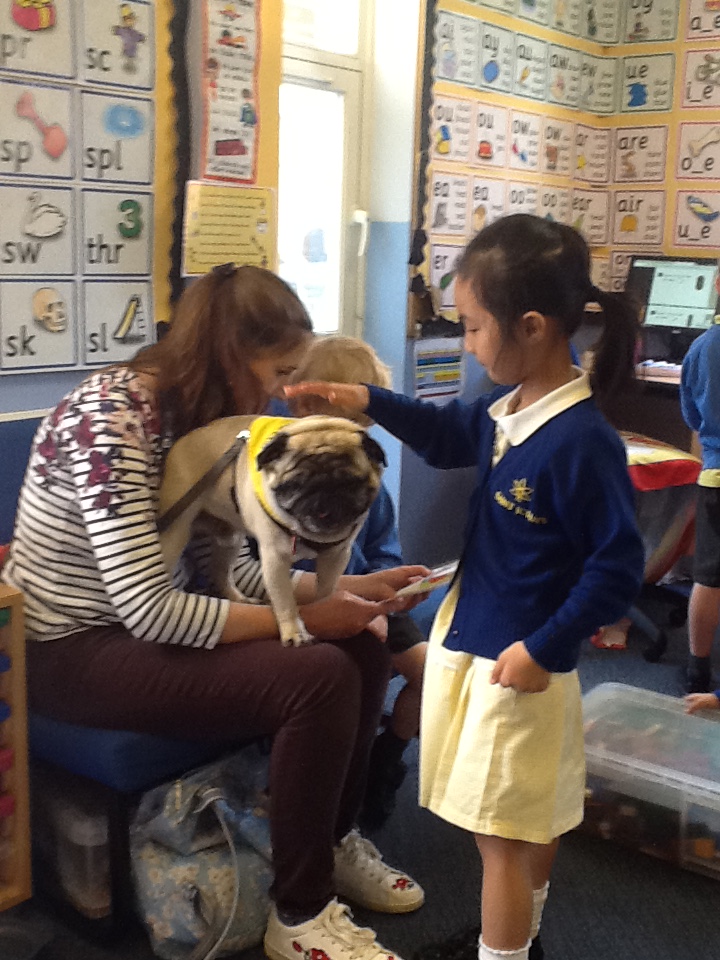 Winston – the Reading Therapy dog.
There are lots of things you can do to help your child learning to read. Try these tips:
Keep talking. Talk about things you see in the book - who's in it, what they did and where they went. When learning to read, pictures can be just as important in a storybook as the words. Help your child to work out what the story is about or what a word might say using the pictures.
Help them to learn new words. Talk about what different words mean and tell your child the name for anything they don't know. This is how children learn new words and helps them to become better readers.
Make a book part of your bedtime routine - share a story, snuggle up and get chatting
Have toys that relate to books like the Gruffalo or Spot the Dog - children can act out stories using these as characters. This will help them to learn to tell stories based on what they've read and heard.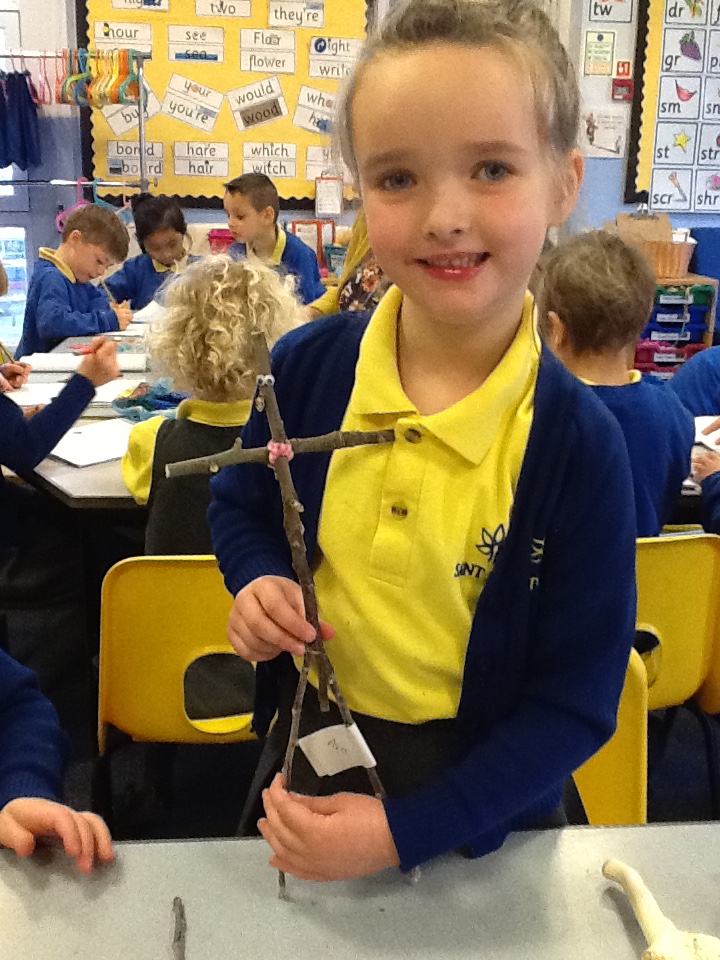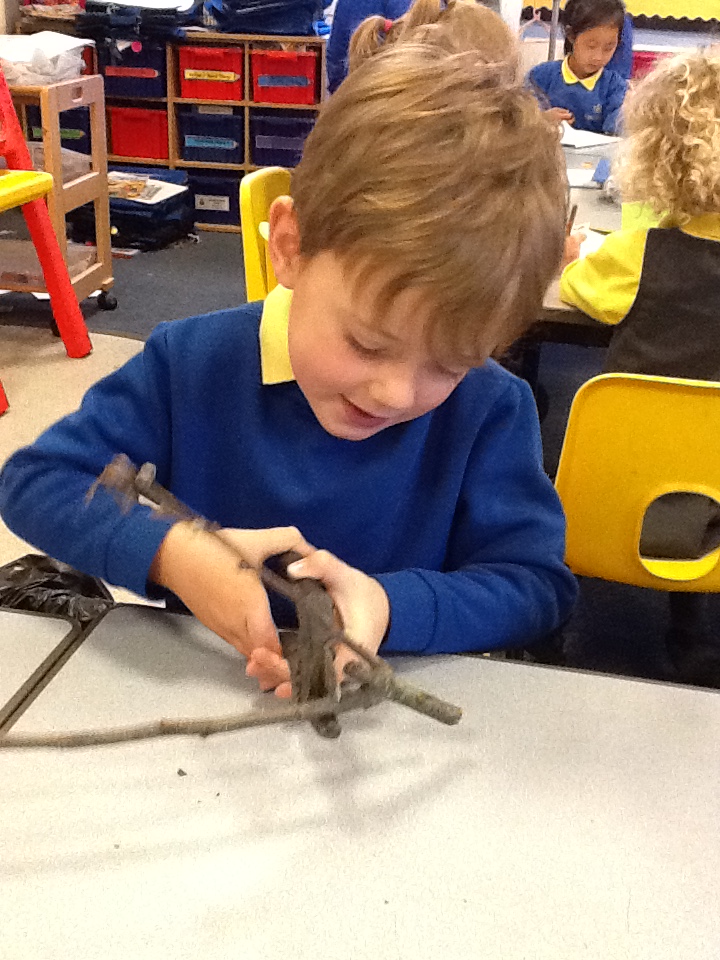 Making 'Stickman'
Here are some more activities to promote reading at Saint John's:
Competitions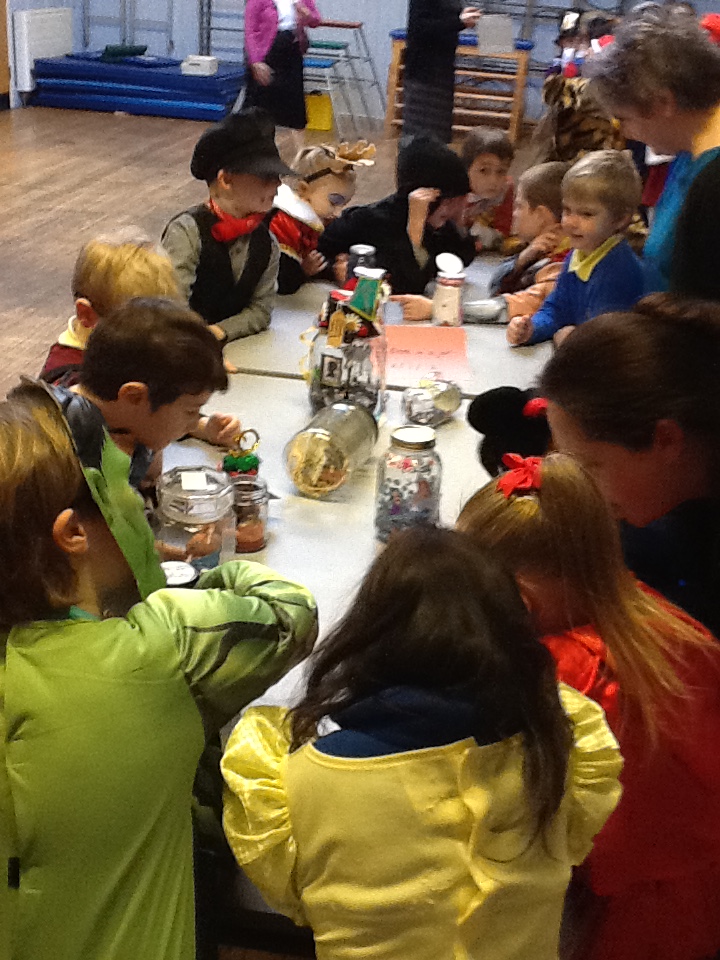 'Book in a jar' competition for World Book Day
Reading Workshops

The whole school loved the Reading Workshop sessions.
Author and illustrator visits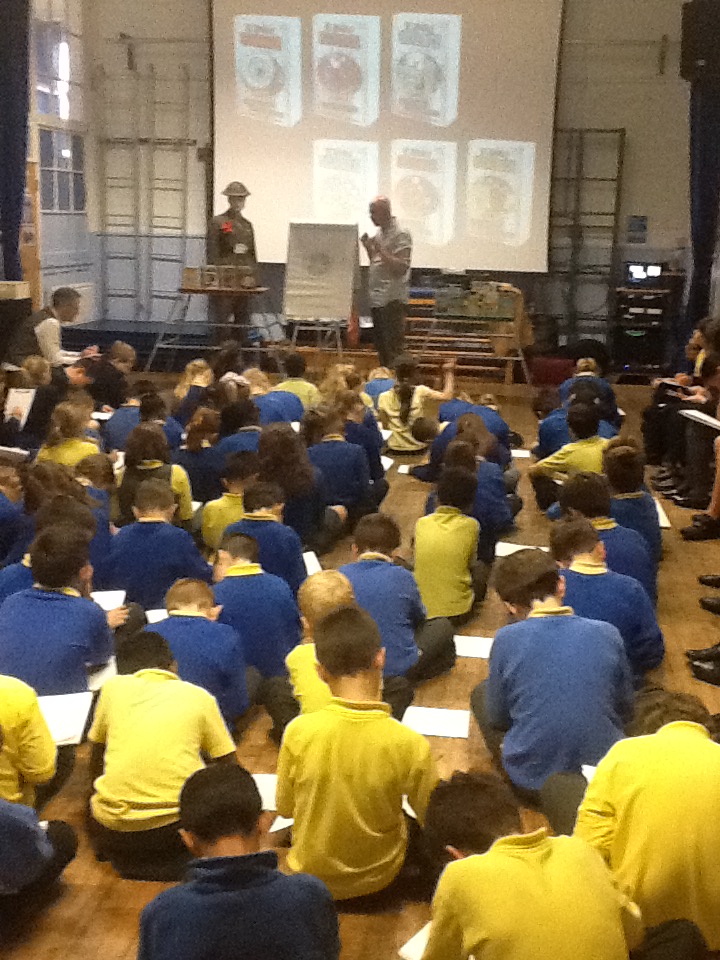 Key Stage 2 children had a fantastic session with illustrator and author Tony De Salles.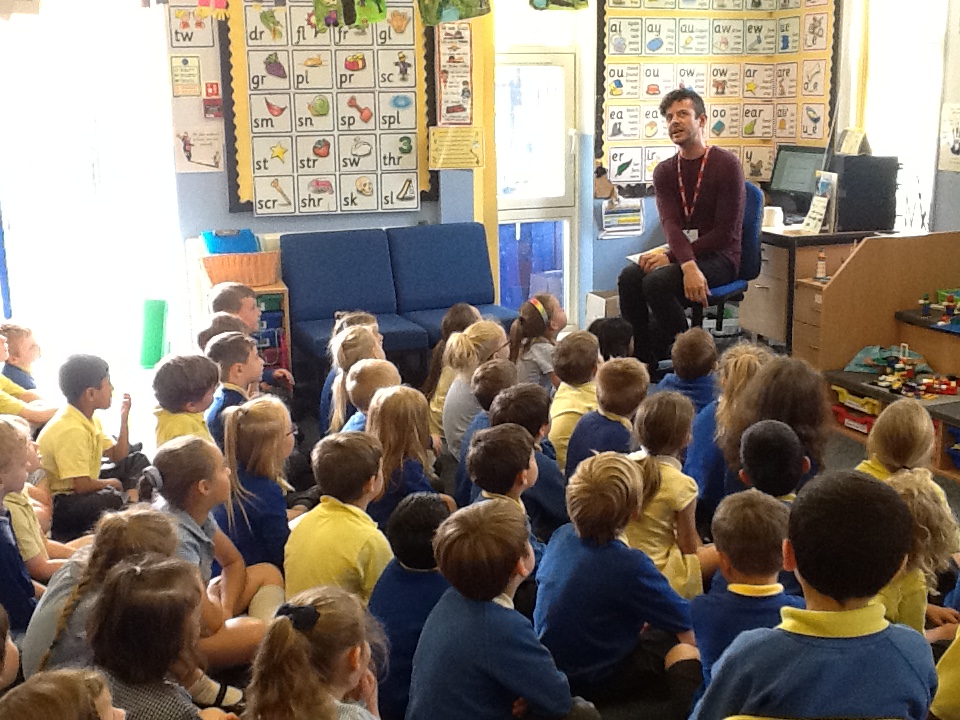 Grant Koper read his book 'The day Granny's knickers blew away!'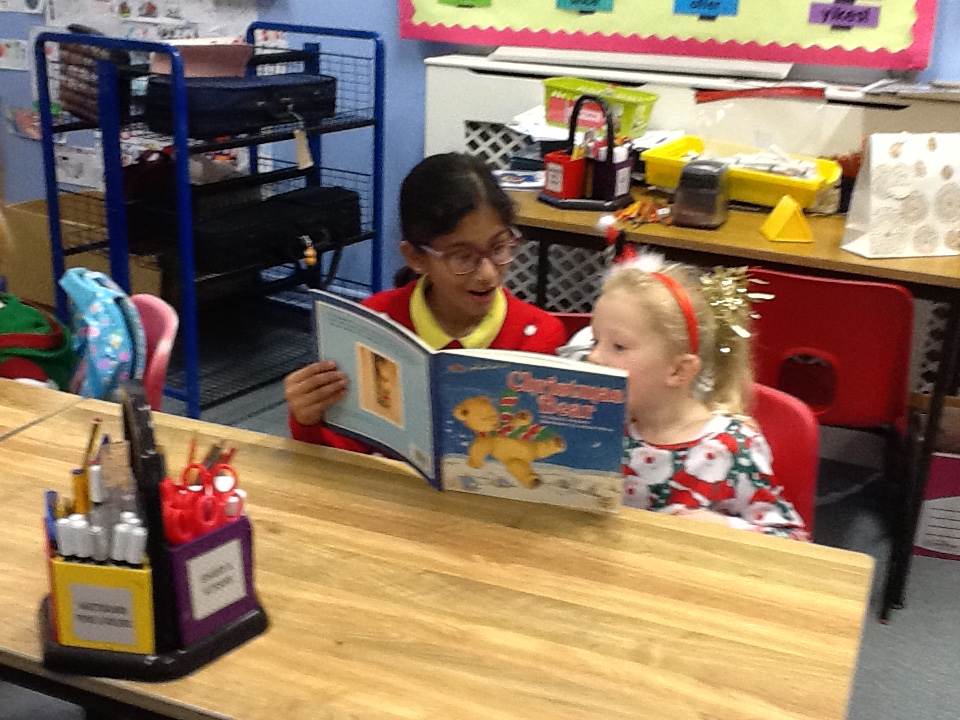 We love Reading at Saint Johns!